Posted by TriLight Health on Feb 26th 2019
Roses are, obviously, one of the most well-known flowers out there. Their unmistakable scent can flood us with memories. The beautiful, delicate petals evoke feelings of love, friendship, and joy. Nothing brightens our faces and decorates our homes quite like a dozen roses. Did you know there is far more than meets the eye with these beautiful flowers? Yes, they're a symbol of romance, love, friendship, and joy. They're also used by herbalists in a variety of ways. Herbalists use rose essential oil, rose hydrosol, rose water, fresh and dried rose petals, and rose hips in herbal preparations.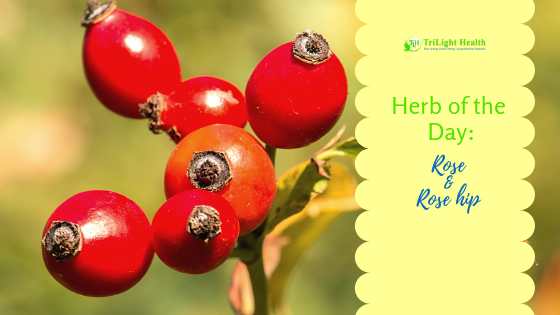 Traditional Uses of Rose & Rose Hips:
Immune Support
Infection
Coughs
Earache
Stress
Depression
Cholesterol Balance
Digestive Support
Nausea
Vomiting
Skin Health
Purification
PMS
Libedo
Menstrual Irregularities
Circulation
Blood Tonic
Anemia
What Is A Rose Hip?
The rose hip is the fruit produced by the rose bush. Didn't know rose bushes grew fruit? The fruit appears after the rose petals have all fallen off the plant. Typically they show up in the Autumn and are often overlooked. They're a favorite food for critters throughout the Autumn and Winter. They're deliciously sweet and offer a unique addition to teas, syrups, jams, salads, jelly, and more. Children love them dried as a crunchy snack or added into a trail mix or granola!
They're easy to forage (but be sure they're from plants which haven't been sprayed) and even easier to gather from your own yard. Simply wait until the fruit is a nice bright red and the first frost has passed. They'll snap right off at the base when they are ripe and ready. Make sure to leave any shriveled or funny colored hips on the plants for the critters, they're not safe for us but are safe for animals. Leaving several on the rose bush for animals is always a good idea anyway. The hips can be washed and used accordingly. Depending on the preparation, the hips are either used fresh or are seeded and dried.
Rose hips offer some of the highest amounts of Vitamin C available in any plant source- even more than oranges! They're also high in iron (which helps the body better absorb the Vitamin C.) These little fruits that are so often overlooked are highly valued by herbalists and foragers alike.
Herbal Formulas with Rose Hips
We use Rose hips in the following products:
Blue Green Minerals and CirculaTone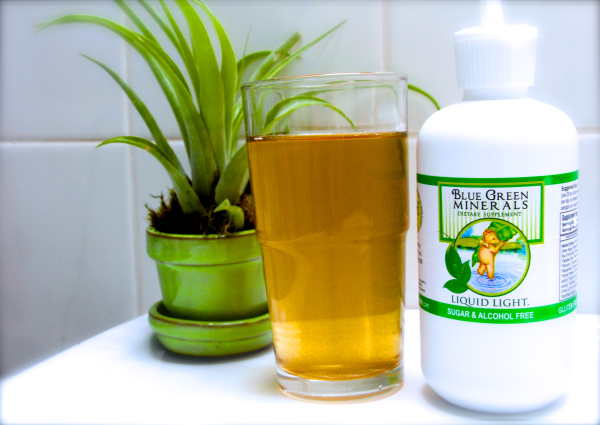 Blue Green Minerals with Calcium and Magnesium is one of our all-time best selling herbal multivitamin formulas. It's a rich source of potassium, magnesium, chromium, cobalt, fiber, iron, niacin, phosphorus, protein, riboflavin, selenium, thiamine, zinc, calcium, silica, even vitamin A & C and more trace minerals! It's a favorite among busy mothers, athletes, parents with kids who hate icky vitamins, and people on restricted diets.
CirculaTone is our pregnancy friendly circulation support blend. It can be used during pregnancy and any other time when the body needs support for greater circulation. We've heard reports of women having great success with varicose veins, leg cramping, deep vein thrombosis, and more from this formula.
These great formulas are available starting at $14.95 from trilighthealth.com and come with our complete satisfaction guarantee. Even if you've used up the majority of the bottle and find it doesn't meet your expectations, we'll work with you to make it right. Find out why thousands of families around the world have fallen in love with the benefits of rose hips in these fantastic products!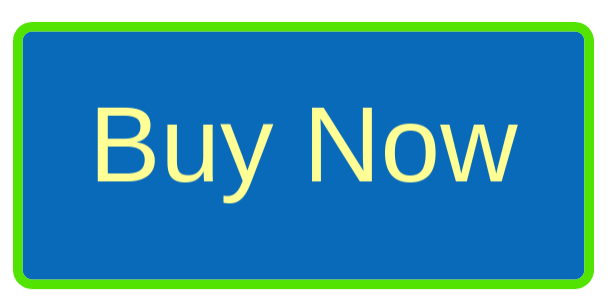 *TriLight Health employees are not licensed practitioners and cannot prescribe which products you should use. Our comments are educational. If you are pregnant or breast-feeding, please see our pregnancy safe section. As with all our formulas, especially if you are pregnant or breast-feeding, please consult your health care practitioner before using products with any other medications. *Disclaimer: These statements have not been evaluated by the FDA. These products are not intended to diagnose, treat, cure or prevent any disease.