Posted by TriLight Health on Jul 1st 2021
Step out into a field on a late spring or summer day and you're likely to find a field of red clovers. This beautiful flower is commonly marked off as a pesky weed. However, it is not only a beneficial herb but a delicious wild plant. It happens to be a member of the peas family and the flavor is similar to peas or pea shoots. Cooks add it to salads, stews, fritters, and more. Herbalists use it in capsules, teas, tinctures, and other herbal preparations.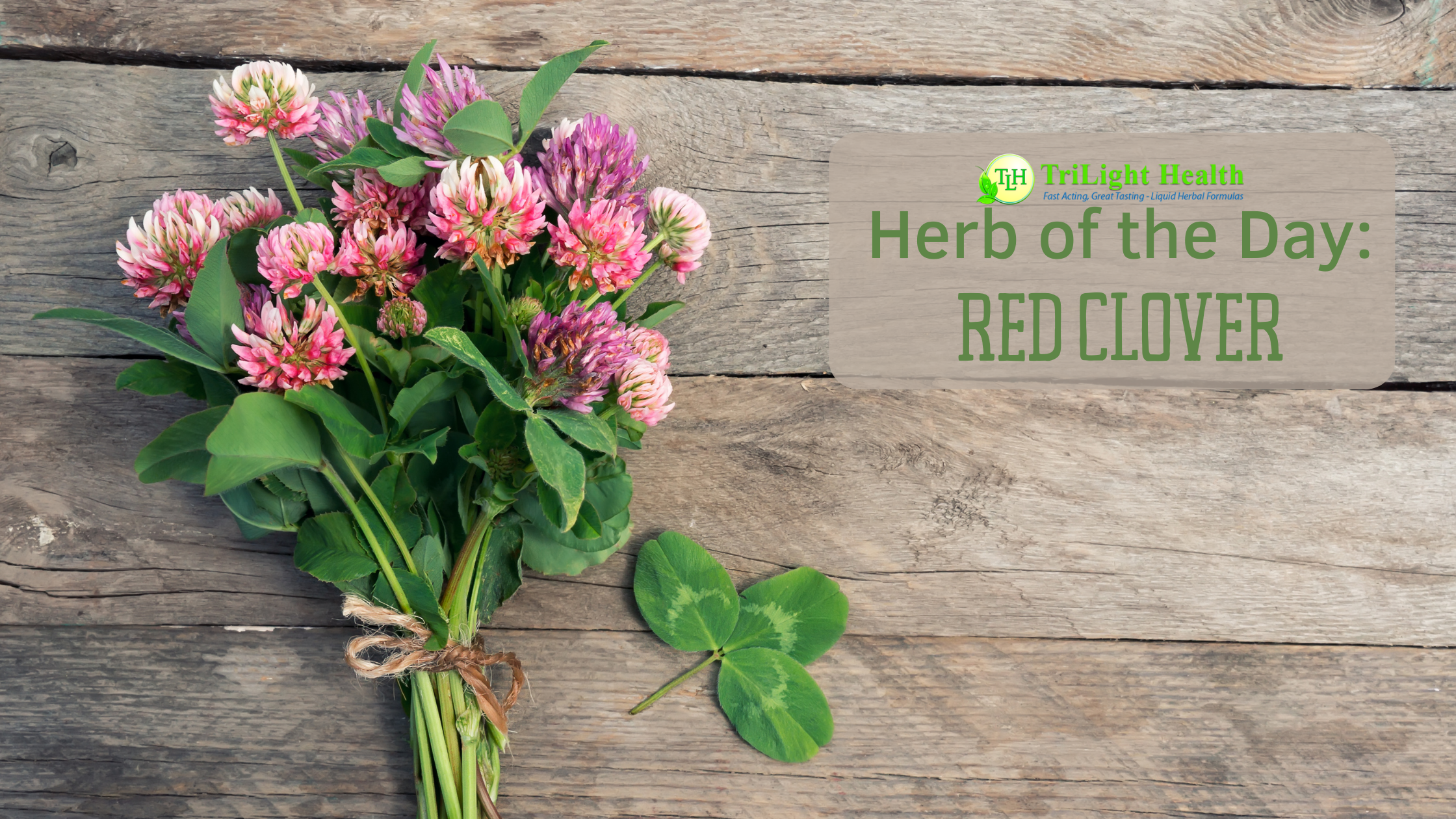 Traditional Herbal Uses for Red Clover (Trifolium pratense)
Blood cleanser and purifier

Cold

Coughs

Digestion

Fevers

Flu

Immune support

Infections

Liver support

Skin conditions

and more!
TriLight Health and Red Clover
We use Red Clover in ViraMune, NR Glow, and Scout Out
ViraMune is our immune system booster our customers love at the beginning of an illness. It's full of herbs traditionally used to purify the blood, support swollen lymph nodes, and boost immune function. Cara says "I always have this one in our house, because it works so well. Take it as soon as you feel any tickle. It has helped me countless times. With four little kids and lots of germs, we love our Viramune!"
NR Glow is our immune building and eczema support formula. We combine clover with several other herbs traditionally used for lymphatic and immune support. Customers have also found that it is incredibly effective at clearing up their eczema. Dannielle says- "This product has helped my daughters self esteem!! We have eczema in our family and she got it bad. This little bottle has not only boosted my kids immune systems but helped them have happy glowing skin."
Scout Out has over 150 5-star reviews! It's our antibiotic alternative also known as the "antibiotic tonic." Scout Out is a formula given to us by Medicine Bear, a traditional Cherokee Medicine man. It tastes great and works quickly so it's especially popular among parents. Sarah says- "Scout Out works great. No yucky taste. Fast acting. All moms should be using this!"
These formulas are available starting at $12.95 and come in small travel sizes as well as large family sizes. All three are also included in our wellness kits. These kits are a combination of several products that work synergically with one another and are discounted compared to ordering each on their own.