Posted by TriLight Health on Aug 5th 2021
August is national breastfeeding month. Throughout the month you will find lots of info, freebies, and resources for breastfeeding from different companies. Today we wanted to share some information with you about our herbal breastfeeding support formula, MegaMam.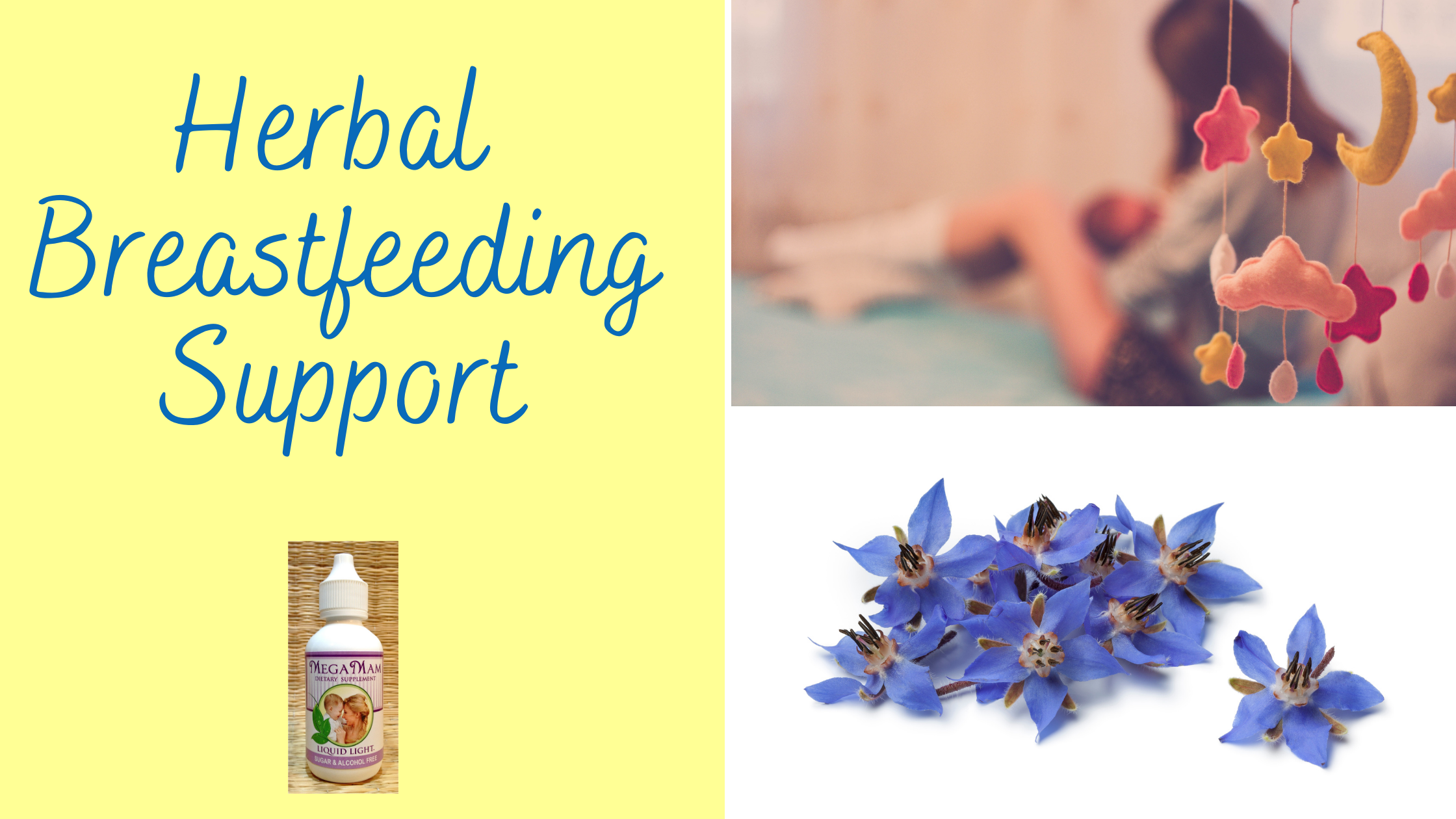 Herbal Breastfeeding Support
MegaMam was created by the late herbalist and midwife Shonda Parker. It is one of our oldest formulas and one TriLight moms with babies are not without. As with all of our blends, it tastes delicious and is easy to take. Moms can mix it in with warm water to sip as a tea, take it on its own, or even mix in with a smoothie. The blend contains herbs that have traditionally been used to support breast milk supply. Several of these herbs also have a relaxing effect too.
MegaMam contains: Organic Milk Thistle, Organic Chaste Tree Berries, Organic Fennel, Organic Borage, Organic Red Raspberry and Organic Lemon
Milk Thistle gives us a hint to its use in its name. Not only does it put out a milky substance, herbalists often turn to it for breast milk supply and lactation support.
Chaste Tree Berries are primarily used for women's health. The herb contains a flavonoid that is similar to
progesterone in the body but without the hormone. Progesterone can decrease while breastfeeding and low progesterone levels may interfere with breast milk supply.
Fennel is commonly used as a colic remedy. This herb also is commonly used to increase breast milk production- plus it tastes delicious!
Borage is the beautiful blue flower you see in the picture above. It happens to be one of the
Red Raspberry is often used during pregnancy but it can also be used while breastfeeding. The leaves are full of nutrients (we use it in our herbal multivitamins). Not only has it been traditionally used to help with milk supply but it may also help with postpartum recovery.only truly blue plants that exists (most are actually purple though they look blue). Herbalists have traditionally used it to stimulate breast milk production and hormonal support.
Lemon provides vitamin like vitamin C among many other nutrients. It also often added to herbal preparations to help with the flavor.
Dory says this about MegaMam- "LOVE this product. I was having trouble keeping my supply up while working and pumping. Within 24 hours i saw an increase in pumped milk. I'm so glad I found this!"
MegaMam is available for $14.95 from our website.