Posted by TriLight Health on Mar 25th 2021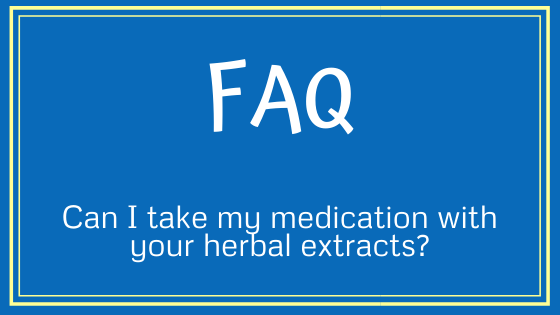 Q: Can I take my medication with your herbal extracts?
A: It is impossible for us to know how herbs will react with all the drugs in the marketplace. Should the need arise, is always best to give a time space of a couple of hours between the medication and the consumption of the extract. Give each one a chance to work! We would advise you know the side effects of your medication and consult your health care practitioner before mixing the two. There are some knowns coming out in the new about herbs: i.e.: Kava Kava increasing the effectiveness of drugs and making it unsafe to drive. If there is a caution about an herb we try to put something on the website in the glossary or on the bottle if applicable but educating yourself with herb books is important.
---
Learn more-
FAQ- Herbs and Prescription Medication
FAQ: Why don't most American doctors recommend the use of herbs?
FAQ- Why don't you just tell me what formula to use for what symptom I have?