Posted by TriLight Health on Jan 20th 2022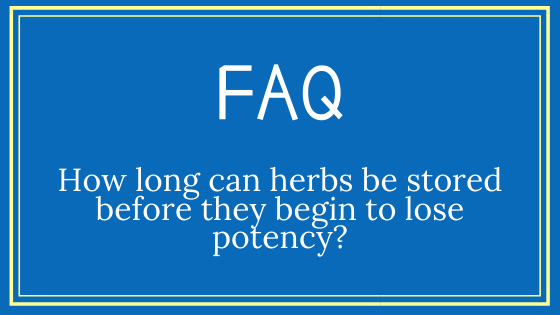 Q: How long can herbs be stored before they begin to lose potency?
A: If kept in a cool, dry, dark place, most extracts will retain their potency for up to 3 years. They should not spoil but the potency will drop off year by year. We recommend purchasing only what you will need for the short term and replenish as needed.
---
Learn More-

About Our Products
FAQ- What do the label dates on the bottles mean?
FAQ- Organic vs Wild-Crafted Herbs