Posted by TriLight Health on May 20th 2021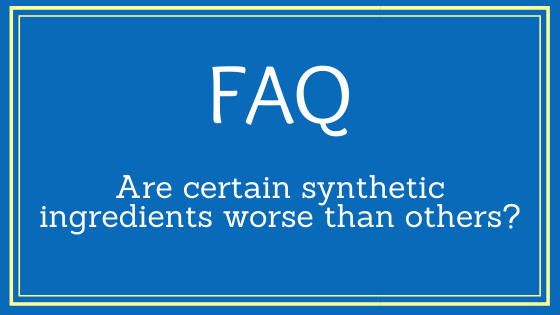 Q- Are certain synthetic ingredients worse than others?
Yes. Some vitamins are water soluble, so they flush out of the body quite easily. Other vitamins are fat soluble. The fat-soluble vitamins include vitamins A, D, E and K. Because they are soluble in fat (lipids), these vitamins tend to build-up in the body's fat tissues, fat deposits, and liver. This storage capability makes the fat-soluble vitamins potentially toxic when consuming high-dose synthetic versions of these vitamins, rather than food-based vitamins that the body knows how to metabolize.

Care should be exercised when taking the fat-soluble vitamins, and it is recommended you avoid the synthetic forms of these vitamins whenever possible.
Also many people are allergic to the chemicals used as a base for synthetic vitamins. Some are toxic, including nicotine, coal tars and alloxal. Avoid toxic ingredients such as magnesium stearate or stearic acid (toxic flowing agents), silicon dioxide (common sand used as an expensive filler that makes the bottle weigh more with the hope that the uneducated consumer will equate weight with higher quality), natural flavors (a common term for toxic MSG used to disguise bland tastes), methylcellulose, carnauba wax, titanium dioxide, and many more.