Posted by TriLight Health on Jul 29th 2021
Black Cohosh is native to North America and has a rich history of use among the Indigenous people of North America. Herbalists primarily use it for women's health issues but it has many other uses as well. Herbalist Matthew Wood has described Black Cohosh as an "herbal chiropractor" and says it is excellent for helping with alignment issues. Herbalists use it in teas. tinctures, and other herbal preparations.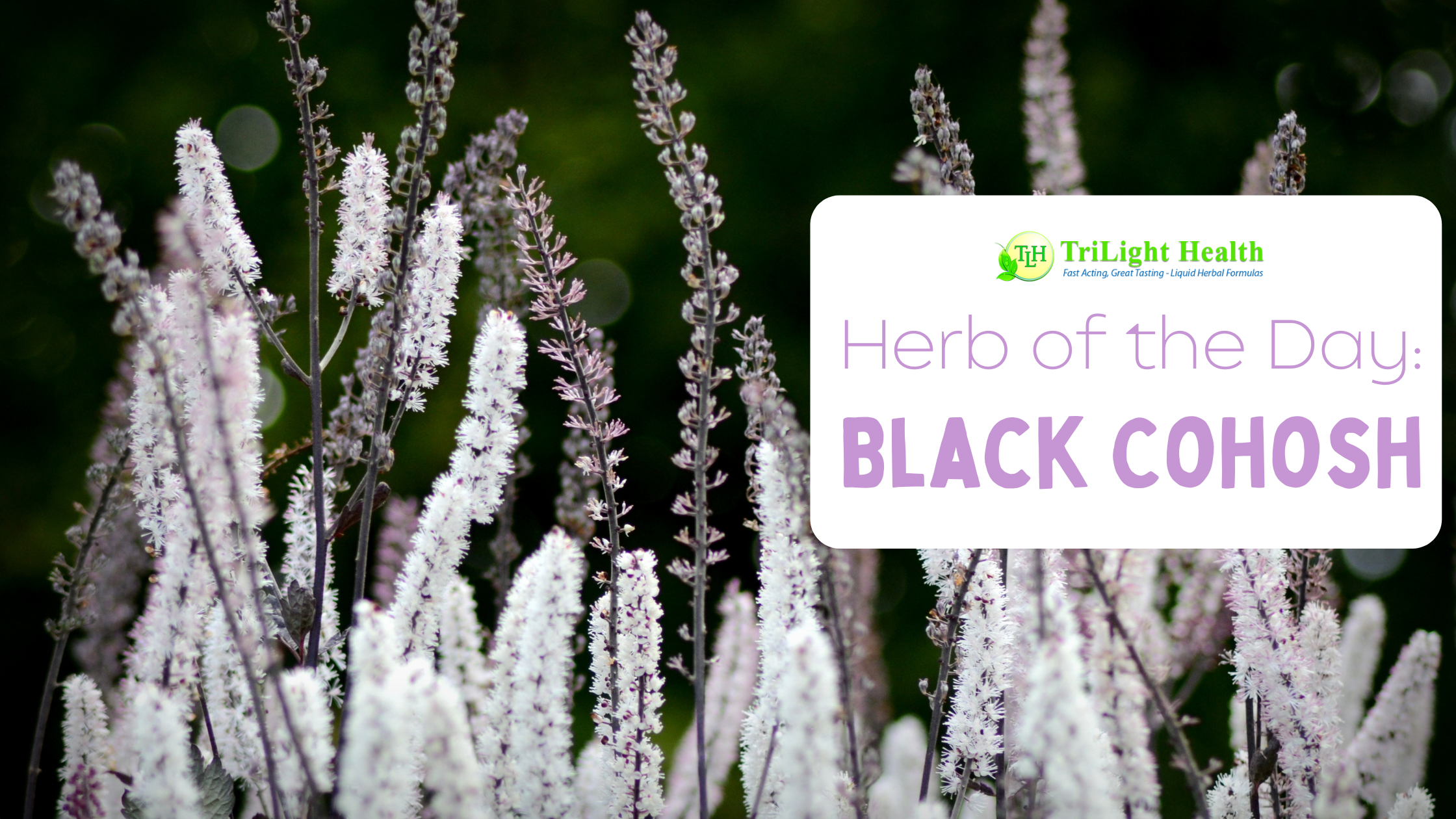 Traditional herbal uses of Black Cohosh (Actaea racemosa)
Asthma

Circulation

Coughs

Ear pain

Hormonal support & natural induction

Labor support

Menopause

Menstrual cramps

Muscle spasms

Nerve and muscle pain

More!
Studies have been conducted on Black Cohosh and high blood pressure too.
TriLight Health and Black Cohosh
We use Black Cohosh in Start Up and Hear No Evil
Start Up is our herbal labor induction blend. It contains herbs that herbalists and midwives have traditionally used for inducing labor and supporting childbirth. Start Up is midwife approved and a standard item for many midwives to have on hand.

Hear No Evil is unlike any other formula on the market. It is our fast acting ear drop for earache relief. Unlike our other products, this is a topical product only- do not take it internally. A couple drops in the ear is all you need. Many customers report only needing to use it once or twice and state they've been able to avoid antibiotics for an ear infection with this product. It's a must have for lots of moms!