Posted by TriLight Health on Mar 24th 2023
"It is spring again. The earth is like a child that knows poems by heart." — Rainer Maria Rilke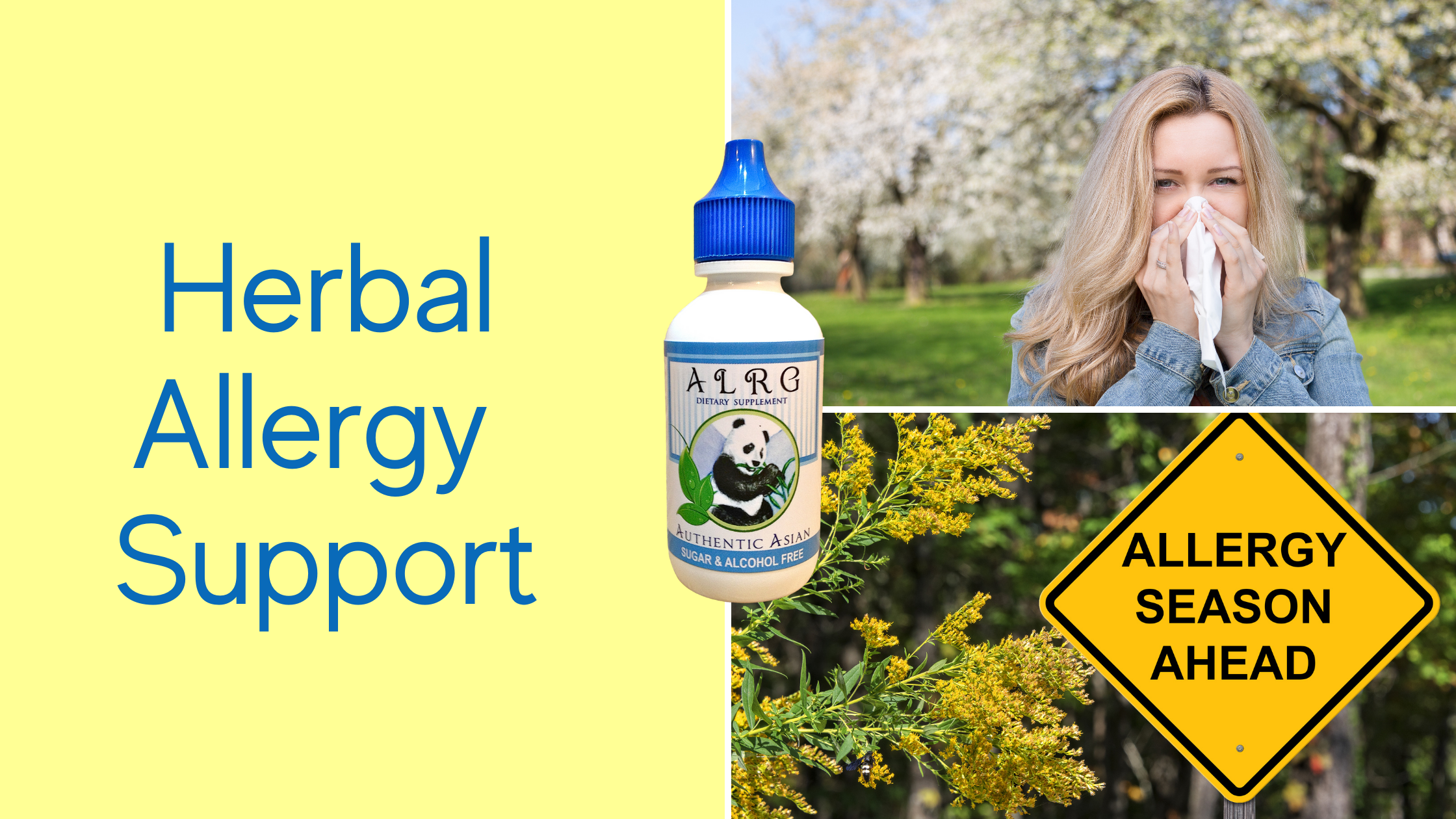 Springtime brings a welcome relief after a long, cold winter. This past winter was full of unusual weather and record breaking snowfall here in the US. As birdsong resumes, flowers peep out, and buds appear on trees- we know longer and warmer days are ahead. For the millions who suffer with seasonal allergies, these are not always welcome signs. Herbs are once again our beloved allies this time of year.
Herbal Allergy Support
For over 25 years TriLight families have used our herbal allergy support formulas. We've heard from customer after customer who was able to decrease- or even eliminate- prescription allergy medication with their doctor's blessing. A few doctors have even begun to recommend our Allergy Support Wellness Kit for allergy sufferers. As with all our products, they're easy to take and taste delicious too.
The Allergy Support Wellness Kit works synergistically to get to the root cause of allergies. Most mainstream allergy products mask symptoms. It contains ALRG, ViraMune, and Sinus Minus. If you find you have a mild allergy season, you'll have ViraMune and Sinus Minus on hand for colds/flu too! Isn't it incredible how versatile herbs are?
TriLight customers have come to expect our formulas to be "Fast Acting & Great Tasting." ALRG is one of the only formulas that isn't "fast acting" we sell. Herbs in this formula called tonic herbs. These herbs work best when used over a long period of time. Most customers find it takes a few weeks of consistent use to find relief. The best relief is found after a few seasons. Our customers do find ViraMune and Sinus Minus to be fast acting when having an allergy flare for quick relief! ViraMune is also a great immune system builder acting as a tonic to help the body better combat allergies.
Dixie says "I have struggled with keeping my allergies under control my entire life, and even more so the past few years, as my allergies have increased in number and intensity. I have tried numerous prescription and over-the-counter allergy medicines, from pills to nasal sprays. I began using the Allergy Wellness Kit last spring, and with no over-the-counter the medicines, I was amazed at the relief I got from my allergies. I love the fact that I can use these natural remedies, using the things God created and intended for us to use to help heal our bodies!!"
Thanks for the review, Dixie!
Get yours on SALE now!
The Allergy Support Wellness Kit is our March 2023 item of the month- it's 10% off until March 31st. If you use code Spring23 before March 27th you'll get an extra 15% off!