Posted by TriLight Health on Nov 29th 2019
Holiday gift shopping is something a handful of people have a knack for. While the rest of us debate and wonder about what to buy. We've all had that moment of hastily grabbing something off a shelf. During checkout we know it's not really something the recipient will use but at least we got them a gift. Then there's those awkward moments when someone shows up at your house with a gift and you're empty handed. Don't forget about the holiday party you forgot about, the annual gift exchange at work, and the kids' teachers and coaches.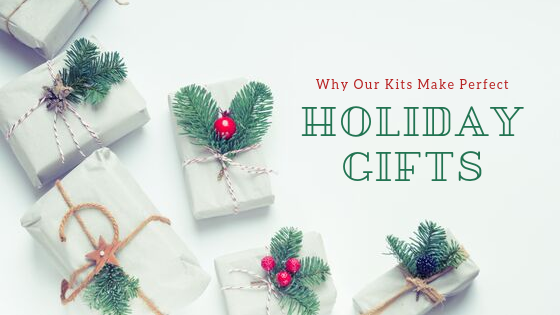 With our Wellness Kits you never have to be caught without a gift again. They're the perfect gift for everyone on your list, even if they don't know it yet. We've worked hard to carefully put together these Wellness Kits after customer's asked for more guidance with product selection. Our team bundled together best sellers from different categories that work synergistically together. These kits contain herbal formulas to rotate or use together to provide fast relief from ailments, build the immune system, and even support moms-to-be.

Wellness Kits have become an increasingly popular purchase around the holiday season. Customers gift them as a whole bundle or take them apart and gift individual products. The bundles are deeply discounted compared to purchasing each product individually so it's a great way to order your favorite TriLight products for your family and friends- and save a little money too. We regularly hear about people who had been skeptical of herbs that were gifted one of our fast-acting & great-tasting formulas. After trying it out they were amazed and started to learn about herbal remedies themselves!
They're also great to keep on hand this time of year for when people are sick. Make up a batch of hot chicken noodle soup, take their kids for a day so they can rest, and bring them a Wellness Kit bundle with instructions for dosage. Nobody likes having to drive to the store for medicine when they don't feel well or waiting on remedies to arrive in the mail. Nor does anyone like having their holiday celebration ruined because they get sick.
We offer the following Kits-
EarAche Relief Wellness Kit - Ear Infection, Earache, Ear Pain Relief
Cold and Flu (Day Time) - Wellness Kit Natural Herbal Remedies Cold, Flu & Coughing
Cold and Flu (Night Time) - Wellness Kit Natural Herbal Remedies Cold, Flu, Coughing & Immune
Wrap them up or tie festive ribbon around the bottles and reduce excess waste by going packaging free. No matter how you present them, they make a thoughtful and excellent gift for everyone on your list.