Posted by TriLight Health on May 7th 2019
As spring peaks, we begin to think about summer right around the corner. Warmer days naturally mean we end up outside more often. The warmer days and more time outside also means more owies. As our littles start heading outside in shorts and t-shirts instead of bundled up in layers and coats, they begin getting hurt more often. Countless parents have said to their crying child "a boo-boo tells me you were outside having fun!" We want our children to have fun, yes. It is also hard to see them hurt and we want to help them heal.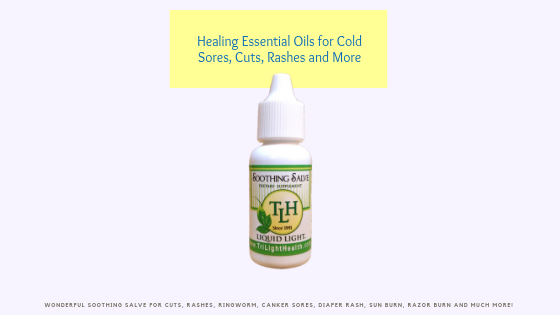 Soothing Salve- A Must-Have for Spring & Summer
This is the perfect time of year to introduce Soothing Salve into your home if you don't already use it. From cuts and rashes outside to cooking burns indoors, you'll use Soothing Salve all year long. It's a best seller here at TriLight Health. This is one of our most unique blends. You'll find healing essential oils combined with herbs- and it smells divine. A salve is an herbal preparation which is only used topically, another unique aspect compared to most of our products.
Soothing Salve contains- *Comfrey Leaf powder, *Goldenseal Root and *Echinacea with essential oils of Camphor, Tea Tree, Wintergreen, Peppermint and Myrrh in a base of Kosher Vegetable Glycerine and Reverse Osmosis Water.
*Ingredients are Certified Organic.
"Not only does this stuff work well in soothing cuts, scrapes, and rashes, but it also smells wonderful! My kids ask for it every time they need a bandaid."- Joan

"This is a GREAT product! We have used it on rashes, cuts, scrapes, and burns. It is very soothing and does not sting. A few years ago when I was stung by a wasp, I put some of this salve on the wound and the pain disappeared almost immediately".- Gretchen
Customers have used Soothing Salve for dozens of topical applications. It is a favorite on cuts, burns, canker sores, and "anything that hurts!" as one customer said.
Where to Keep Soothing Salve
Our customers find they want more than one bottle so it's always available when and where they need it.
A few places to keep Soothing Salve include:
Diaper bag

Purse

Office desk drawer

Changing table

Hiking backpack

Camping supplies

Next to the kitchen stove

First aid kit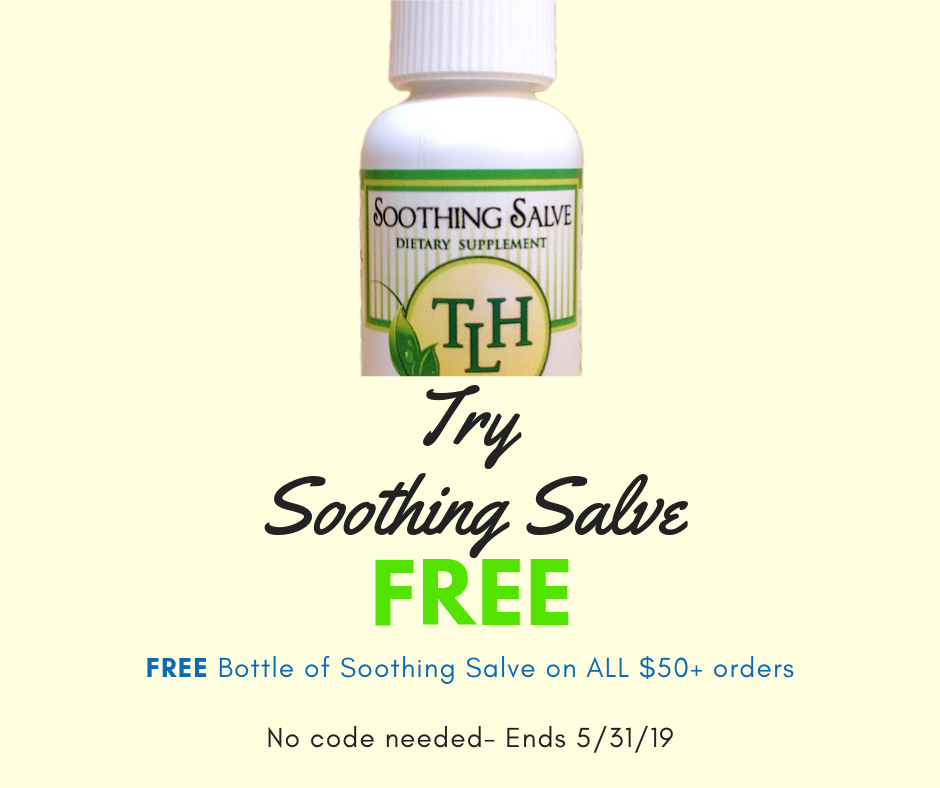 We want to make sure you're well-stocked on this amazing product. For the month of May, Soothing Salve is FREE with all purchases of $50 or more. No coupon code needed, simply add $50 worth of products to your cart and we'll throw in a FREE bottle of Soothing Salve for you!