Posted by TriLight Health on Mar 19th 2020
We've been getting a lot of questions about COVID-19, also known as the coronavirus. We hope to address a few of these here. This was also sent out to our email newsletter subscribers.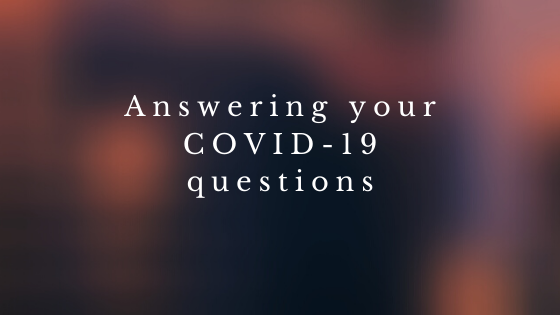 The impact of this virus is worldwide. As it begins to spread here in the United States, the situation is changing rapidly. To say it changes daily is an understatement, it's changing minute by minute. We do not want to feed fear but lead gently with love.

Here is what we do know-
This is a brand new virus. Nobody knows exactly what it is going to do, how it is going to spread or how long it will stick around. Health officials don't know if there will be long-term health implications or not. Everything is uncertain and medical professionals are doing their best to learn.

School closures, travel bans, event cancellations, etc. are occurring out of an abundance of caution. Health officials are hoping to stop the spread of this virus to those who are vulnerable and at risk. This will be a national effort in the United States by those who fall under the "low-risk" category and those in the "high-risk" category. Health officials hope to help "flatten the curve" and reduce cases as well as not cause a dramatic spike in cases among vulnerable populations that would put our hospitals at a capacity they couldn't handle.
---
What formulas are good for COVID-19?

We cannot recommend specific products for specific health concerns. We are not medical professionals or doctors. Not only is this illegal for us to do, but it's also unethical. As we said above, this is a new virus and no one knows exactly what to do right now.

Our customers have been stocking up on blood purifying and immune-strengthening herbs such as ViraMune, NR Glow as well as Immune Formulas. Strengthening the immune system certainly seems wise during this time.

The Immune System Builder Wellness Kit is our most popular immune building option.


NOTE: Due to the high demand right now we cannot guarantee normal shipping times. We are doing our best to ship out orders as quickly as we can, but some orders may take a little longer than normal as we are running low on certain formulas. We're working hard to make more of everything, but please try to be patient with us :)
---
Follow your local health officials' recommendations for social distancing, hand-washing, cleaning, public gatherings, etc. We can all work together to help protect those in our community who are most at risk from this virus. A true blessing from this virus is that it seems to be leaving children largely untouched but our elderly community members are at a high risk.

---
In Your Words...
Here is how you've told us you've used these products-


---
From Around the Web
Here are a few articles from health experts that we trust: