Posted by TriLight Health on Jul 6th 2019
The long days of summer can feel like a blessing. They can also feel like a trudge through mud to the finish line of a race. For many of us, it's hard to maintain our energy. Summer days are packed full of activities, sunshine, and movement. The mid-morning and mid-afternoon slump of winter comes even more intense in summer.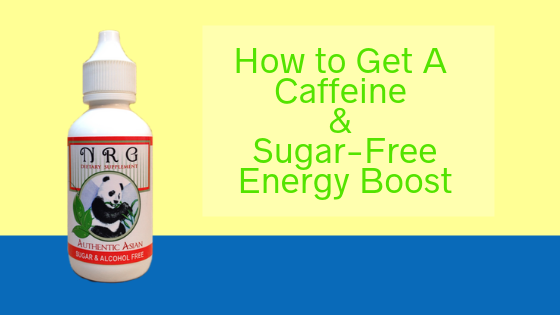 An Energy Boost Without Caffeine or Sugar
It's for these energy slumps that we love the N R G formula. It's especially popular among busy moms and athletes. This formula is perfect for those looking for an energy boost without caffeine or sugar. Thousands have used it to help balance energy. We also have customers who love it to help wean off coffee or mid-afternoon sugary treats.
Pregnant* and nursing mothers are especially excited to find this formula. Moms love the ability to have a pick-me-up during these stages of life. It provides a boost without unintentionally giving a boost to baby too, or sugar & caffeine to baby. For over 20 years, mothers have told us how much of a gift N R G has been for them.
Athletes love it for a more sustained energy workout. Our 2oz bottle is easy to transport. Bikers keep it in their saddle bag with their protein bars for a quick boost. Runners keep it in their pack or put a bit in their water bottle. We've had athletes from all fields and ranges tell us how much this formula has helped improve their stamina.
Strengthens With Chinese Herbs
N R G is formulated with traditional Chinese herbs. Unlike other energy boosters, this formula works to strengthen organs for a long-term effect. No more quick energy boost and a crash later. No more increasing quantity in order to have the same effect. In fact, many customers report being able to decrease the amount and use N R G less frequently over time. The herbs are traditionally known to strengthen the body which enables it to find balance and manage energy long-term.
N R G contains- Cornelian Asiatic Cherry, Rehmannia, White Peony Root, Ophiopogonis Tuber,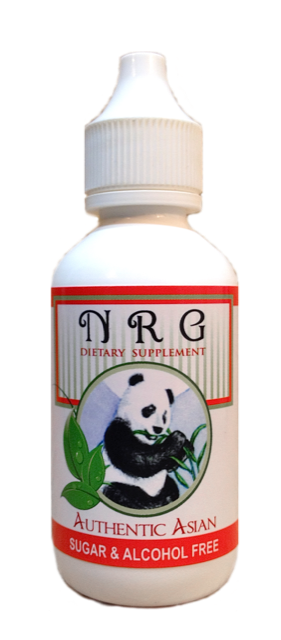 Fo Ti, American Ginseng, Chinese Angelica, Hoelen, Hong Jin Tian. Additional Ingredients: Tangerine Peel, Licorice Root and Chrysanthemum Flower in a base of Kosher Vegetable Glycerine and Reverse Osmosis Water.
It's easy to take and tastes delicious too. Our suggested use is- 1 teaspoon morning and early afternoon. Or you can squirt it straight into your water bottle and take it with you. If heating occurs, discontinue use for 2 days or decrease dosage.
We've even had customers develop delicious recipes using N R G. We'll share some of these in upcoming newsletters.
Jenny says:
"I have 3 small children, homeschool and am pregnant with our #4. I need energy! This has been a tremendous help to me. I won't be without it from now on!"
It helps Sara with her busy family-
"Having three children 3 and under is exhausting. Taking a dose in the afternoon gets me through the day without the endless snacking I had previously engaged in! I don't feel like it gives my nursing baby the jitters like coffee seems to."
Try N R G free all July long
We know the drag that can come with summer. N R G is a best-seller this time of year and we want you to be able to try it for FREE. All July long, we're including a FREE 2oz bottle of N R G with every order over $75. Stock up on your summer favorites like Soothing Salve, Herbal Minerals, and ViraMune and get a FREE bottle. Or get a larger size bottle of N R G and the FREE 2oz travel size bottle to refill from the larger bottle.
TriLight wishes you a happy and balanced energy summer.

Note: Not recommended during times of cold or flu, or if you have been diagnosed with hypertension.
* Also, some herbs contained in small amounts in the formula are contraindicated in pregnancy due to their hormonal effects, yet Dr. Liang, an herbal pharmacology expert and OB/GYN doctor in China, has used this formula with pregnant women for many years with only positive results. Use minimum suggested amounts and consult with your health care provider.