Posted by TriLight Health on May 23rd 2019
Now that you've gotten your FREE bottle of Soothing Salve. Just how do you go about using it? Customers are often surprised when they receive Soothing Salve. It's a small bottle that's not to be used internally. This product is quite different from anything else that we sell. Just like all our products, it's fast acting and super effective!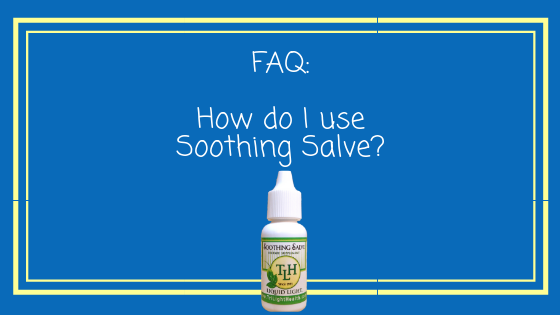 Soothing Salve should be used topically. Customers find one or two drops to be effective in most situations. Most often customers place the salve onto the desired area and rub it in, cover with a bandage, or sit still to soak in.
Below are some of the ways our customers tell us they've used Soothing Salve:
Sun burn

Bug bite

Canker sore

Rash

Eczema

Cold sore

Cooking burn

Red ant bite

Dry skin

"Road rash"

Irritated skin

Ringworm

Diaper rash

Acne

Dandruff

Blisters

Cuts

Under bandages

Bruises

Carpet burn

Stings

More!
Let us know how you use this amazing product by sharing a review with us.
Make sure you grab your FREE bottle before May ends!