Posted by TriLight Health on Sep 2nd 2021
Supporting our immune system is so important. It's also something we far too often neglect. We live in such a fast paced society. It can be hard to find the time to support our immune systems! And it's even harder to find the time to stop and rest when sickness does catch up with us. Thankfully nature has supplied us with herbs that have been traditionally used for centuries to boost the immune system.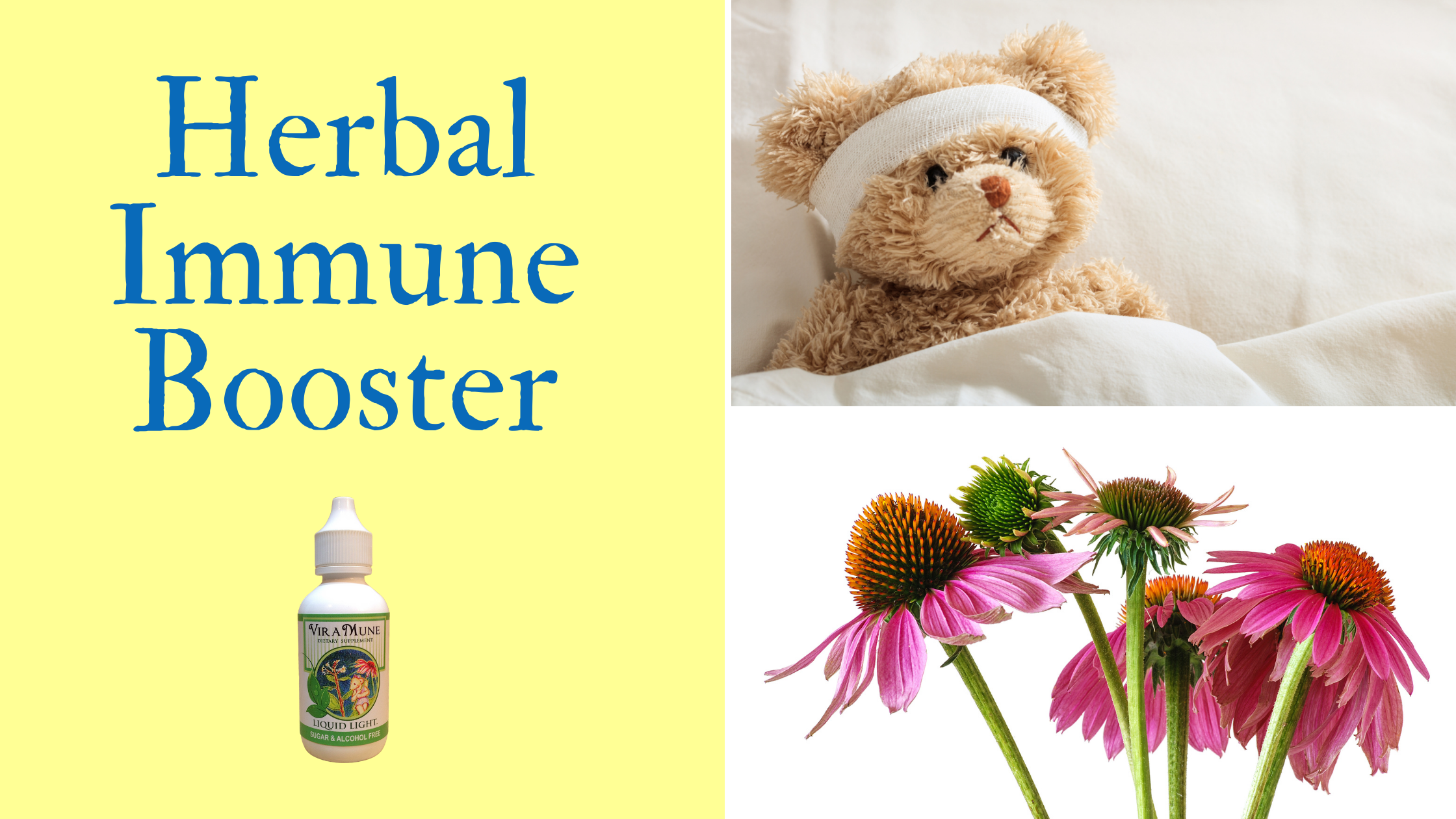 Herbal Immune Booster
We've all had that "oh no" feeling. You know the one, when you're first starting to get sick. Our customers love ViraMune during this time. It's full of herbs herbalists love for immune boosting and support. Plus it tastes great and works quick.
ViraMune contains- Red Root, Organic Echinacea Purpurea, Organic Yarrow Flowers, Myrrh, Organic Red Clover and Organic Oregon Grape Root in Kosher Vegetable Glycerine and Reverse Osmosis Water.

Red Root has long historical use for lymphatic support. It is also commonly chosen for respiratory formulas and cold and flu support.
Echinacea may be the best known immune herb out there. Even traditional and western medicine doctors suggest its use to patients. It has also been used as a blood purifier and lymphatic cleanser.
Yarrow is full of vitamins and minerals. It's also traditionally used with fever and as a diuretic. This herb is found in a lot of our products and has a wide range of uses.
Myrrh is often thought about around Christmas. However, herbalists love this resin. It not only smells delightful but it has an affinity for the mucous membranes.
Red Clover is most often used as a blood cleansing herb. It's also traditionally chosen in immune support blends and works well synergistically with the other herbs in this formula.
Oregon Grape Root is a first choice along with echinacea for immune support. It is also known as anti-fungal, antibacterial, and as an expectorant- among many other things!
Our customers have reported using ViraMune for:
-After being around someone who was ill
-At the first sign of illness
-Ear infections
-Flu
-General immune support
-Overseas travel
-Sore throats
-Swollen lymph nodes
-And more!

Tami says-
Wonderful product! I keep a huge bottle of this on hand at all times! Works great when a cold or flu begins plus helps with ear infections!
ViraMune is available for $12.95 and up. Our smallest bottles are TSA-approved sizing making them easy to travel with.