Posted by TriLight Health on Jun 25th 2021
Summer is here. I don't know about you but we're sure ready for summer! Winter and spring were long hard. We've been through ever changing school rhythms, businesses opening and closing and opening back up again, and all we've lived through as part of pandemic life. Summer comes as a breath of fresh air with warm and sunny days and a time to relax a bit.
We wanted to offer a few suggestions for summer must-haves. This list includes some of our most popular products this time of year. It also includes tips on some other items to have on hand to have a great summer.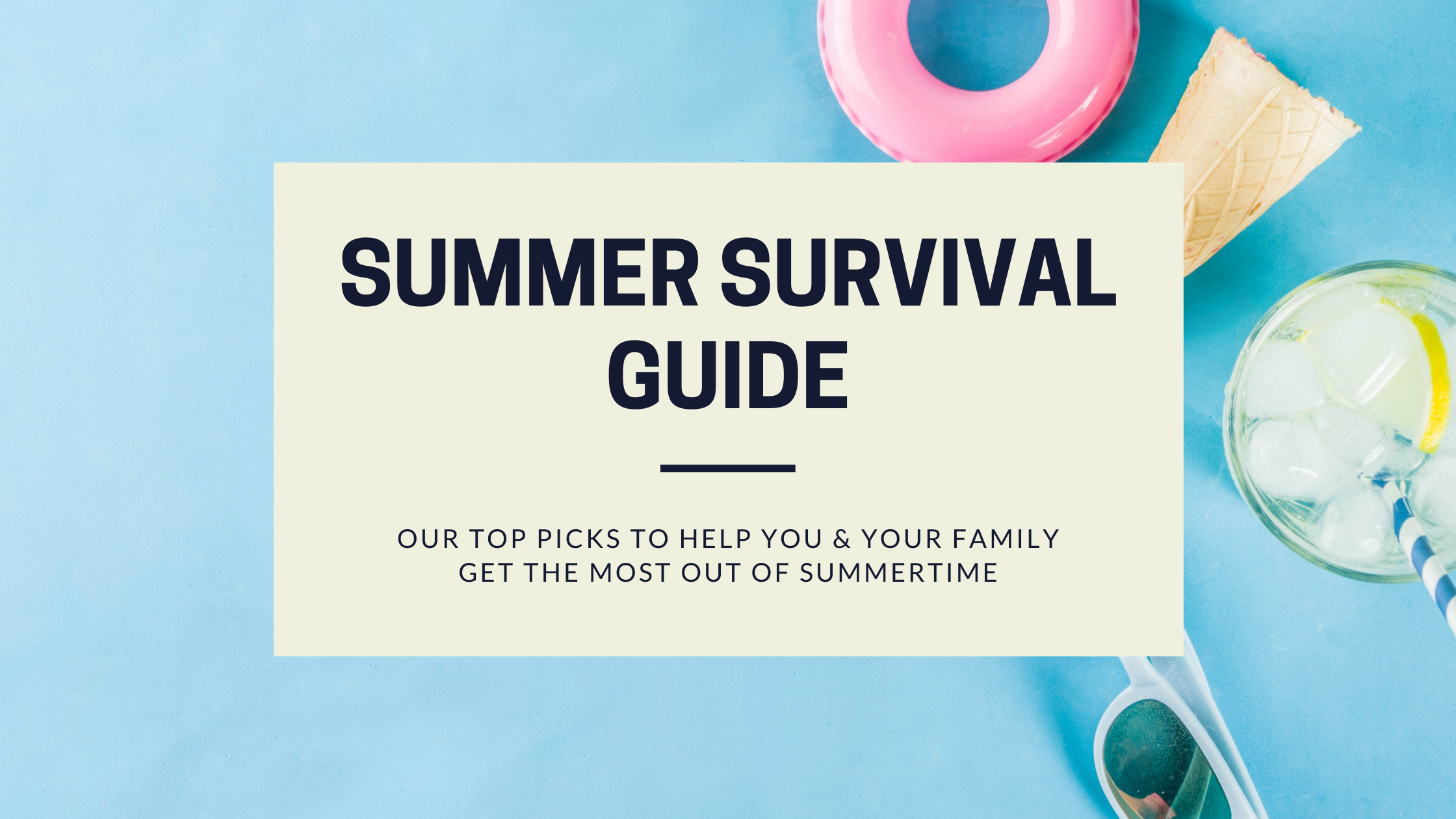 Summer Survival Guide
Is your first aid kit well stocked? A good first aid kit is a must for summertime. Include items like: bandaids, gauze, instant cold packs, tweezers, scissors gloves, wipes, and Soothing Salve. If you're not familiar with Soothing Salve it is our essential oil blend customers use on all kinds of skin ailments from rashes to bug bites, cuts to diaper rash. The bottle is small and it fits easily into your beach bag or backpack.

Going hiking? Bring along your first aid kit. Also consider bringing: maps or a portable GPS, a compass, a whistle, fire starter, rain gear, a flashlight or headlamp, plenty of snacks and water, pocket knife or multi-tool, sun and bug protection, and a source of shelter. Make sure to bring along a shovel for digging a hole to use the bathroom. Women may want to invest in a female urination device or a reusable urine wipe. In addition to Soothing Salve, Lympha Rub is nice to bring along because it's also a small bottle and has a lot of uses. Our customers use Lympha Rub internally for colds, flu, and sore throats. They also use it topically on sore muscles and joints.
Hitting the road on a road trip? Bring along your first aid kit and Lympha Rub! Browse kids printable packs online for lots of fun activities in the car. Before you head out do a bit of research of roadside attractions and see what's currently open and the regulations in each area. It's also a good idea to have a gallon of water per person and 24 hours worth of food per person. This will help if you get stuck on the highway behind a bad car accident, have car trouble, or get delayed for some reason. Tummy Plus is a must-have for trips. It's our herbal digestion formula (stomachs often seem to get upset on trips!) Hear No Evil, our Sleep and Stress Formulas, herbal multivitamins, and your favorite wellness kits are also good options to consider.
Heading out for camping? All of the above are a good idea to bring along. Other things that are nice to have (other than the camping essentials, of course) are screen-free activities like card and board games, guides to local animals and plants, a hammock, solar battery charger, and an ax.
For more ideas for road trips, camping, and summer travel, check out our Travel category. It has the formulas our customers most often travel with as well as info on TSA-approved sizes.
Spending time in the sun? Consider wearing light-weight, long-sleeve, and light-colored clothing. It will help protect your skin. The sun is most intense between 11am-2pm so plan accordingly. Soothing Salve has been used by our customers on sun burn should you get one. There is also some interesting research out there about foods that can support your body with sun exposure so research that if you're interested.
Hopefully this list has helped give you some good ideas of items to have on hand for this summer.