Posted by TriLight Health on Oct 11th 2019
Herbs have been used to provide cold & flu relief for centuries. Virtually every people group worldwide has recorded use of using herbs to help them feel well. Historical texts point to the use of herbs and share their value. Modern medicines are largely based on the action of herbs. It's really only been within the last century that herbs were no longer considered the primary treatment option when someone was ill.
Cold and flu season tends to be a time when even Western medical practitioners suggest herbs. You'll see herbs on the end-caps of box stores and even advertised on TV. Not all herbal remedies are created equal and it's important to do your research before you buy. We've worked hard to carefully formulate all of our herbal remedies. From the highest quality herbs to formulas created by master herbalists we help capture the power of herbs to provide cold and flu relief, ongoing support, pregnancy support, and more. Today let's look at some of our favorite herbs for this time of year.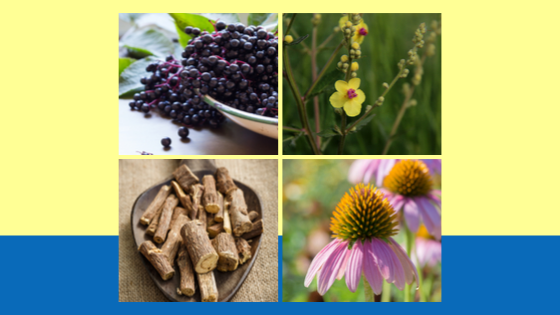 The Top Herbs During Cold & Flu Season:
These are all fantastic herbs to use in herbal remedies. You'll also notice many of the culinary herbs are in popular fall and winter recipes. These are great herbs to add to food for flavor, although you won't get much of a medicinal benefit from them. The amounts needed in most recipes provide a negligible, if any, medicinal benefit but they definitely provide great flavor. They're also popular herbs to use in herbal teas and are found in of our cold and flu formulas.
Don't forget our Cold & Flu formulas are 10% off all October 2019 long! Stock up now so you'll have them on hand before sickness strikes.