Posted by TriLight Health on May 29th 2019
Warmer days and more time outside have arrived. This is a welcome change for most of us. It also means bug bites, sunburn, stings, cuts, etc. As we work together through our understanding of various herbal preparations, a salve is perfect for this time of year.
This unique herbal preparation is only found in one of our products- Soothing Salve. Salves are more closely related to a poultice than any other preparation we've studied so far. Both are topical and first aid treatments. Herbalists often have different types on hand to use following the use of a poultice.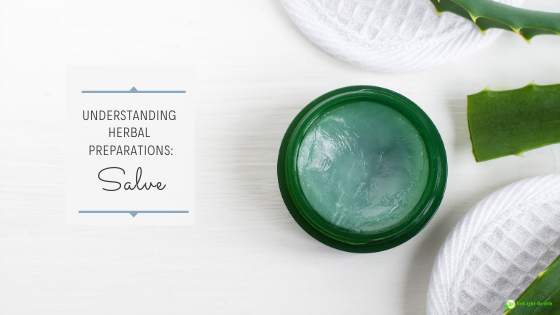 What is a Salve?
The world salve could also be replaced with ointment or cream. These comprise oils, wax, and herbs. Essential oils or hydrosols can be added as well. They are used on the skin and occasionally inside the mouth. Many are made with herbs not safe for internal consumption but can be used topically.
They can be used in the home in place of other ointments for wounds and creams for sore muscles/ joints. One of the main keynotes of this type of herbal preparation is how thick it is. Salves won't be drippy like lotions ut are designed to apply quick and soak into the skin for ultimate healing benefits.
An herb-infused oil or glycerite is first created. This is then mixed with other ingredients. Typically salves are thickened with beeswax as well (Soothing Salve is a vegan formula, beeswax is not used). Herbs often used include: comfrey, calendula, lavender, meadowsweet, and arnica. Dozens of other herbs can be used as well.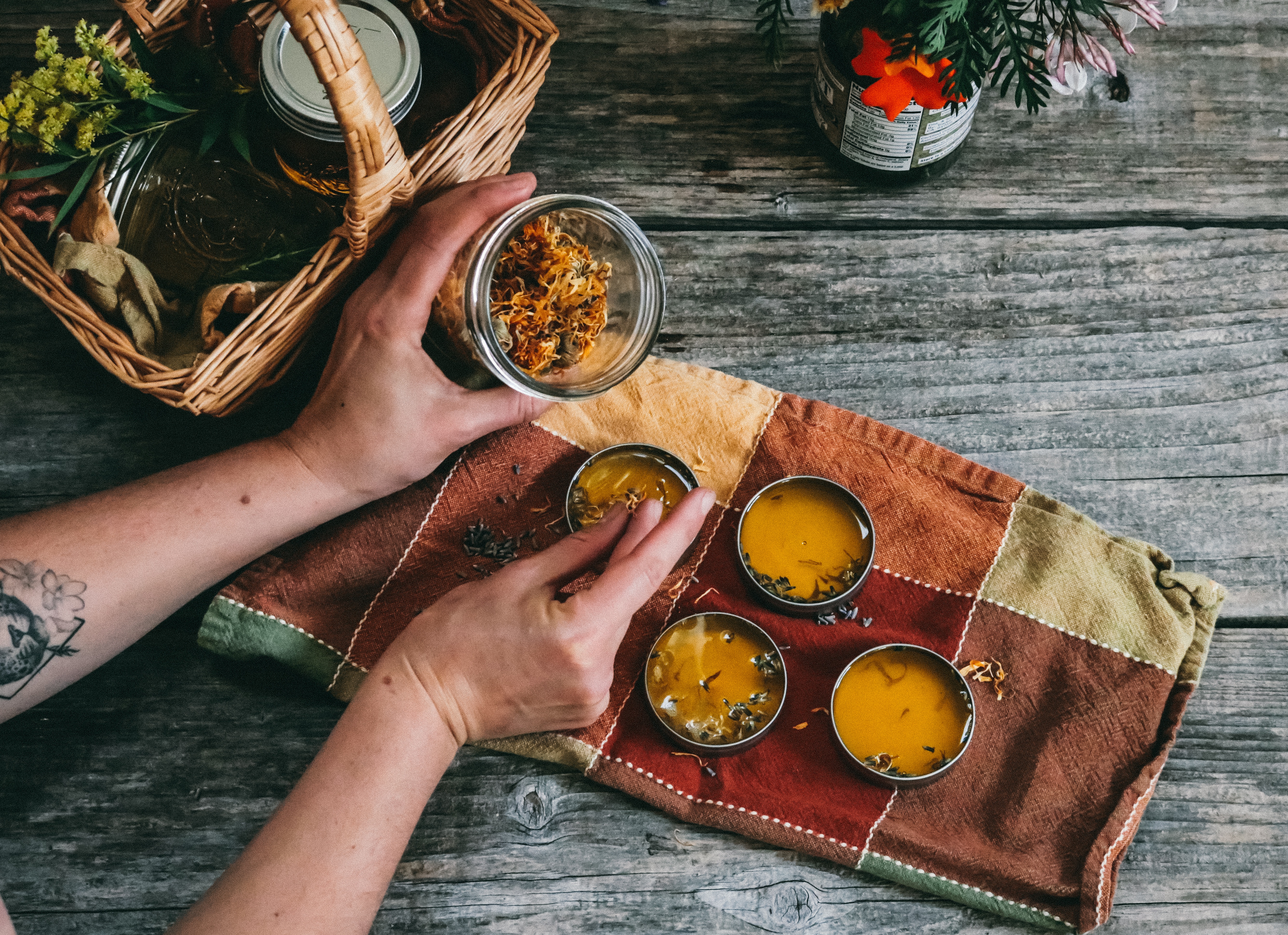 How is a Salve Used?
Salves are applied directly to the skin. Often a q-tip or small scoop is used to prevent directly touching the affected area. The area can then be covered with a bandage or gauze if desired. Traditional uses include:

Cuts

Burns

Sunburns

Scrapes

Stings

Bites

Rash

Diaper rash

Acne

Eczema

Muscle pain

Joint pain

Relaxation

Insomnia relief

Inflammation

Boils

Dry skin

Chapped lips

Canker sores

And more!
Herbalists use salves on nearly all topical ailments. A little bit goes a very long way with
these nourishing preparations. Only a drop or two of Soothing Salve is needed for most applications. This time of year especially a salve is excellent to have in your first aid kit and travel bag.