Posted by TriLight Health on Feb 17th 2023
Q-Why is Soothing Salve only used topically?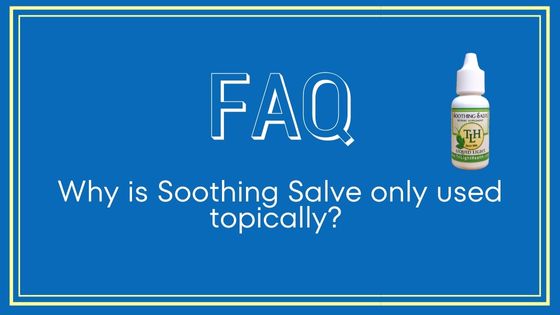 A- There are a few reasons for this. The first being salves are topical preparations. So just like you wouldn't swallow a bandage to fix a stomach ache, we wouldn't use a salve internally. Secondly, it contains camphor which is an essential oil that should not be consumed. This can be used topically on cold sores because the amount of camphor is extremely low.
While we're talking Soothing Salve- don't forget it's 10% off all February 2023 long!
Making it only $9.95 a bottle.
---
Learn More-
Understanding Herbal Preparations: Salve
Essential Oil of the Month: Camphor
FAQ- How Do I Use Soothing Salve?