Posted by TriLight Health on Apr 18th 2023
Navigating illness during pregnancy is complicated and overwhelming. Often our go-to herbal or over the counter cold medications are contraindicated during pregnancy. The last thing a mom-to-be needs is to be researching pregnancy safe cold and flu remedies when she's already sick. This is exactly why we worked with late herbalist Shonda Parker to create our pregnancy friendly line.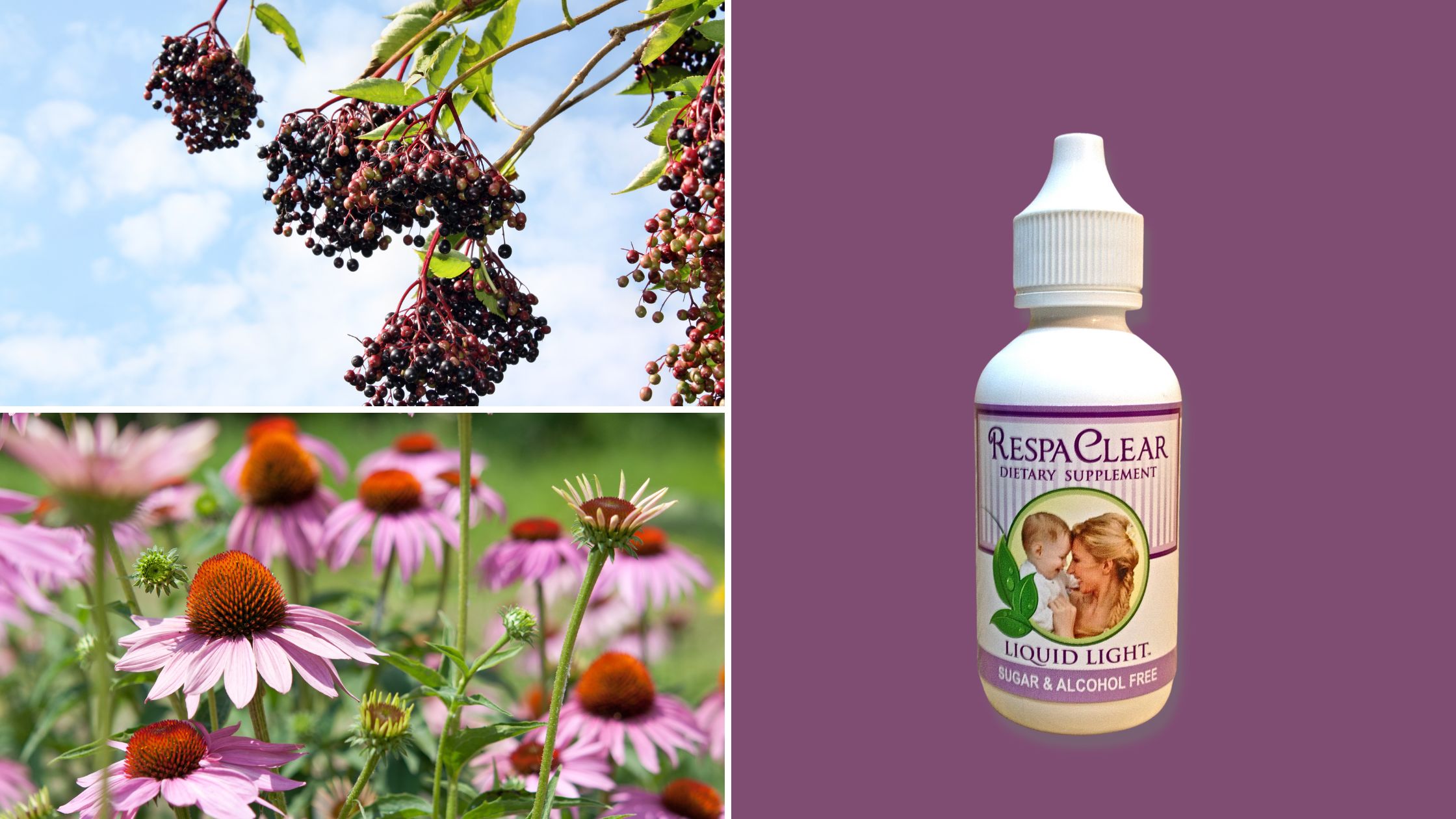 Gentle Herbal Respiratory and Immune Support
RespaClear is one of the only pregnancy friendly respiratory and immune system support formulas on the market that is 100% natural. While it's primarily used during pregnancy, men, women, and children can also use it. It is an extremely gentle formula full of herbs traditionally used to support immune and respiratory health.

In this formula you'll find:
*Echinacea Purpurea -perhaps the best known immune support herb out there!
*Ginger Root- not only a popular immune herb, it also soothes the stomach from post-nasal drip
Whole Elderberries- another immune support herb that's being widely used by herbalist and Western medicine alike
*Mullein Leaf- used by cultures worldwide for centuries for respiratory support

*Ingredients are Certified Organic
How YOU Use It
Our customers tell us they use RespaClear for:
Allergy Relief

Herbal Asthma Support

Cold

Croup

Sinus Infections

Cough

Decongestant

Flu

Seasonal Allergies

At the first sign of illness
Get yours on SALE now!
RespaClear is our April 2023 item of the month- it's 10% off until April 30th.
"Fever- check; chills- check; head pain and aches- check; hello RespaClear! one day of two doses and the next day, half my symptoms were gone. another day of only one dose (since I got caught up chasing kids) all symptoms gone. ALL." Brittany


Get yours today!