Posted by TriLight Health on Dec 9th 2022
Myrrh is best known as one of the gifts brought to the baby Jesus. People are often surprised to discover it is used in herbal preparations. This unique substance is a resin from a tree. Most often used as an essential oil or burned as incense, Myrrh is still highly valued today. Herbalists use it in tinctures and as extracts. Because it is not water soluble it is not used in teas or water-based preparations.
Traditional Herbal Uses of Myrrh
Commiphora myrrha

Antiseptic
Cold
Cough
Digestion
Flu
Immune support
Infection
Phlegm
Sore throat
& MORE!
TriLight Health and Myrrh
We use Myrrh in:

Scout Out- our herbal antibiotic alternative formula.
Soothing Salve- essential oils and herbs traditionally used topically for wounds, bites, rashes, and similar ailments.
Lympha Rub- a powerful blend of essential oils our customers love for sore throat, joint pain, and more.
Viramune- immune system booster that is especially popular this time of year!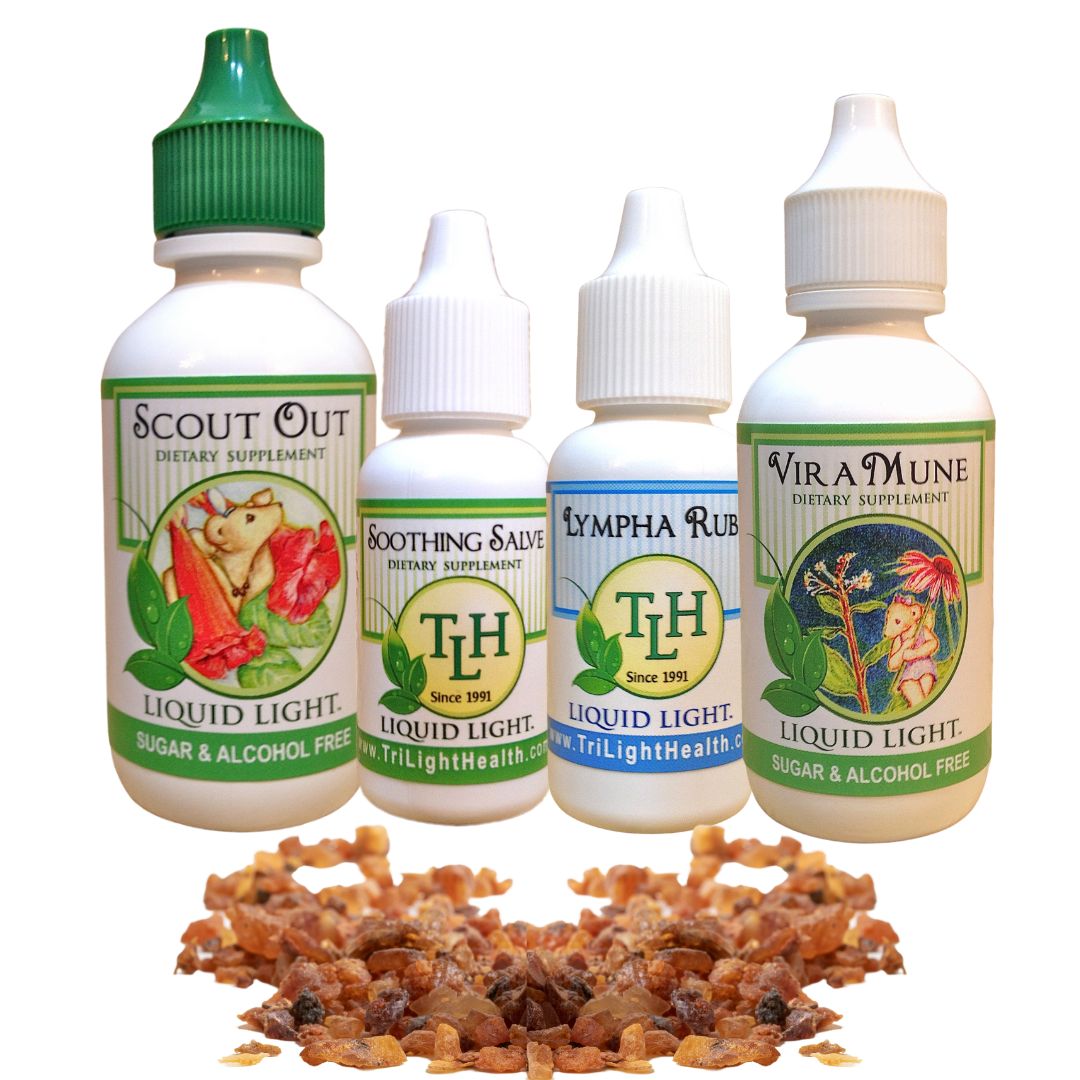 Myrrh formulas are
10% off all December 2022
no coupon code needed.
Simply add them to your cart and the discount will be applied. These formulas are available from $9.95and come in TSA-approved travel size bottles for easy transport during the holiday season!
---
Learn more:
Herbal Immune Booster
The Top Herbs for Cold & Flu Season
Soothing Salve- A Must-Have for Spring & Summer