Posted by TriLight Health on Mar 5th 2020
Spring allergy season is right around the corner. This time of year we sell a lot of Allergy Formulas. These formulas have been carefully prepared to help get to the root cause of allergies and provide fast acting relief. Allergy season no longer has to be something to dread with these easy to take products They can be used by the whole family and taste great so there's no fighting with the kids to take their "medicine."

Many of our customers report being able to decrease, or eliminate entirely, prescription allergy medications after using these products for a while. (Of course, you should never adjust your prescriptions without doctor supervision!) We also have formulas to help ease allergy symptoms and subsequent colds that might arise. We've marked all of our Allergy Support Formulas off by 15% for the month of March.
You'll get support from herbs like astragalus, lavender, yarrow, cherry bark, and others. We even have a handy Allergy Support Wellness Kit. This kit contains ALRG, Sinus Minus, and Viramune. Cathy had this to say about the kit- "My son has been using this for about a year and says it really does help his seasonal allergies. Next spring when allergy season hits for him, it will start taking it a few weeks before to start building up a defense so his body doesn't respond to allergies like it has in the past. This kit is a great alternative to over the counter allergy meds and as a mom, I don't worry about the long term effects as much. "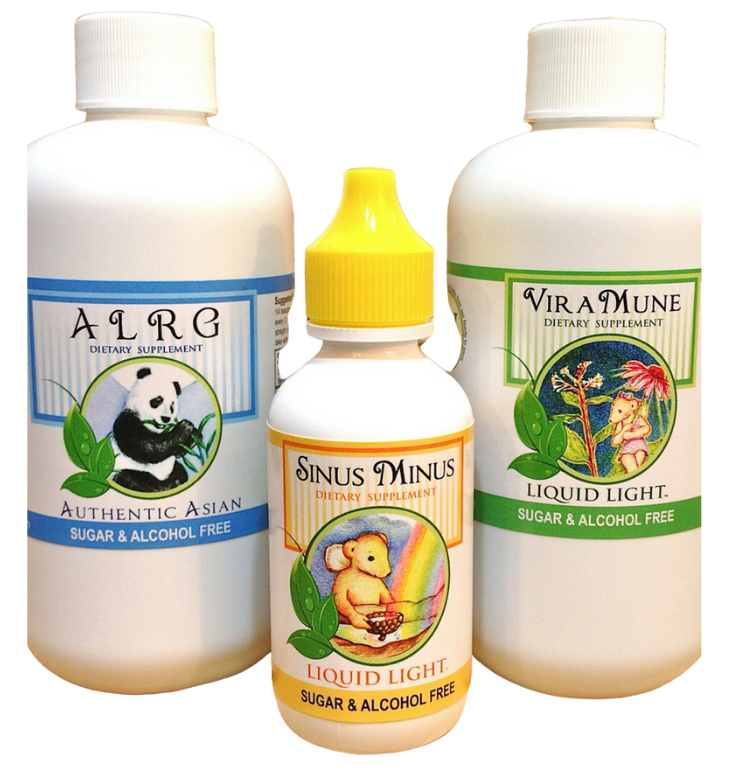 No coupon code is needed. Simply add ALRG, ASMA, Lung Tonic, Yummy Yarrow, Sinus Minus, Wild Cherry Coffaway, or the Allergy Support Wellness Kit to your cart and the discount will automatically apply. Now you can be prepared for allergy season in a way you never have been before. (Several of these are also formulas for coughs and colds!)