Posted by TriLight Health on Mar 25th 2022
Asthmatic spasms and symptoms can be downright scary. Millions of people worldwide struggle with asthma. Herbalists have used herbs to support people with asthmatic symptoms for centuries. Documented use of herbs to provide relief can be found worldwide and throughout the ages. Here at TriLight, we have a best-selling formula that supports those with asthmatic symptoms.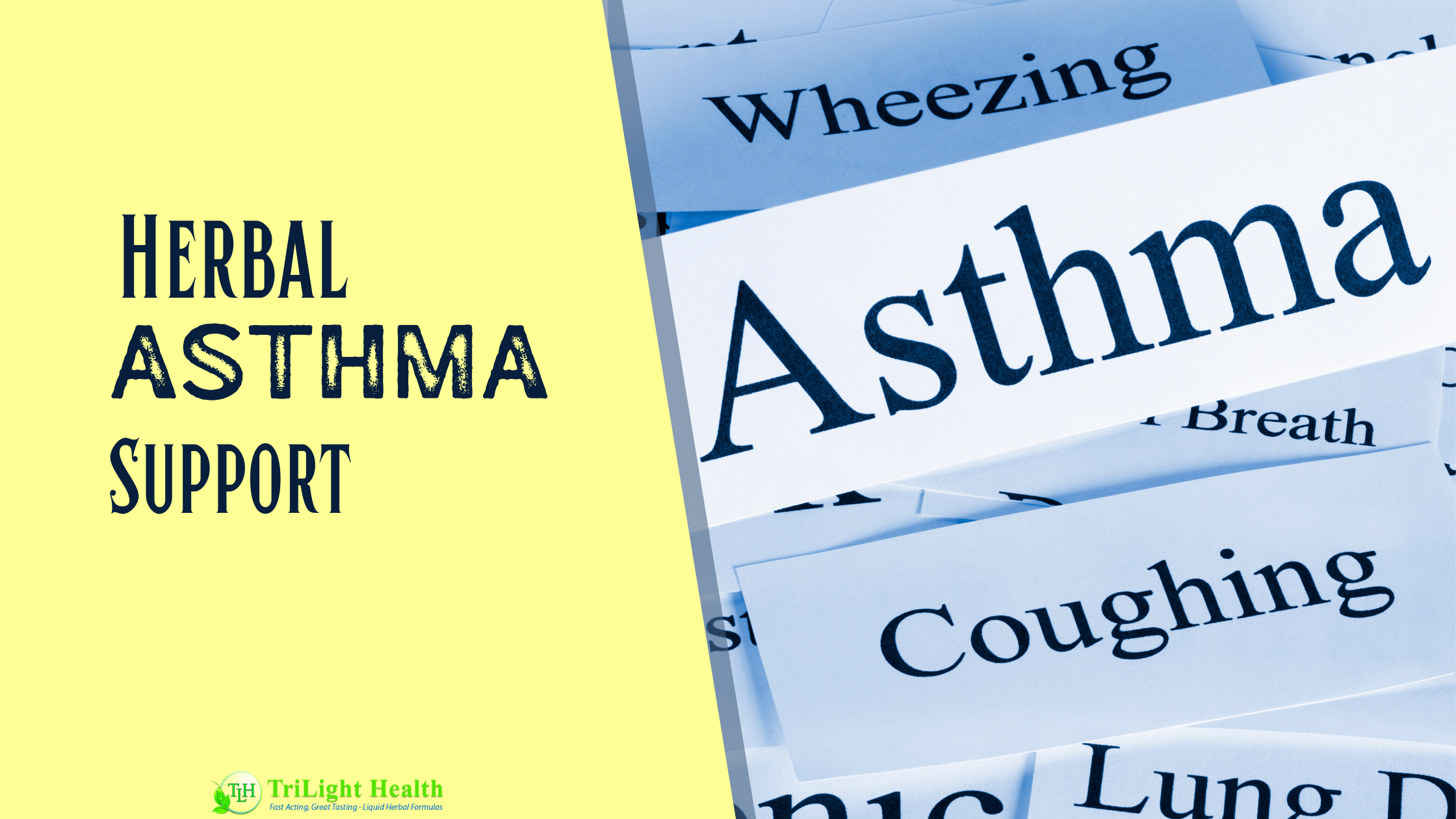 Herbal Asthma Support
We wanted to provide our customers with an herbal alternative option. Our ASMA formula has been carefully formulated and used for over two decades. It contains herbs traditionally used to support the respiratory system and is free of ephedra- which is banned in the United States and may be a dangerous herb to use. Unlike other formulas on the market, ASMA does not leave people with jitters. It can be used by children and adults alike.

Here is what our customers have to say about ASMA-
"This product helps me breath in the winter months when the weather is cold and dry. I have adult onset asthma and I find relief from symptoms when I use ASMA." - Laura

"I have been using this product for the last year. I give it to my two boys ages 5 and 7. This liquid taste is tolerable for small children. The effects are quick and it lasts for several hours. Often I can avoid using prescriptions… I was a bit skeptical when I first ordered this product but I have since become a big fan of this company." - B. Andrews
ASMA contains- Coltsfoot, Yerba Santa, Rosemary, Juniper Berries, Mullein and essential oils of Thyme, Tea tree and Lavender. It includes herbs that have traditionally been used for respiratory support, illness, and relaxation. These herbs act in a synergistic way on the body.
We regularly hear from customers who found relief with this formula unlike any they'd found before. Including customers who were able to reduce or even eliminate prescriptions*. It also tastes great and is easy to dose making it easier for Mom to give children who might be resistant to "icky" tasting medicine!
ASMA is 10% off all March 2022 long as part of our Coltsfoot Herb of the Month discount.
* Note- ASMA should not be used in place of a prescription. Work closely with your doctor before reducing or eliminating any prescription. As with all our formulas, please consult with your healthcare provider prior to using ASMA.