Posted by TriLight Health on Apr 2nd 2020
Most write off dandelions as pervasive weeds. Many go to great lengths to banish them from their lawns and sidewalks. However, this troublesome weed has a long, long list of medicinal properties that make it well worth keeping around.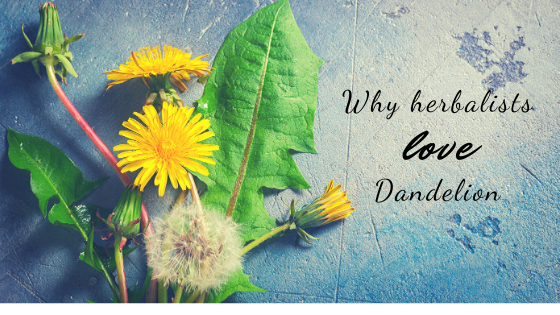 April 5th every year is "National Dandelion Day". If dandelions are blooming in your area or not yet, these are a plant you'll never look at the same again after learning why herbalists love it so much. Not only are they packed full of medicinal benefits, they're full of vitamins and minerals too. Plus they're an easy to forage source of free and nutritious food. You'll find dandelion recipes for everything from pesto to jam, cookies and even a dandelion coffee alternative on our Pinterest page.
Traditional herbal uses for dandelion include:
Detoxification
Anemia
Constipation
Urinary Health
Diuretic
Liver Support
Stimulating Digestion/ Digestive Bitter
PMS
The roots, greens, and flowers are all used in different ways by herbalists and in culinary preparations. You can even use the stems as a noddle substitute!

Here at TriLight Health we use dandelion in LivCare, Move E-Z, UriCare, and Tri-Iron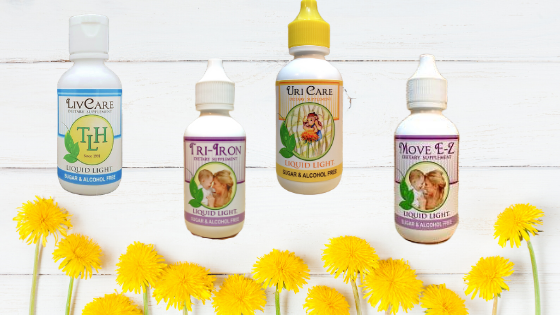 In celebration of dandelions we're giving you 15% off all our dandelion products for all of April 2020- no coupon code needed. Add any (or all) to your cart and the 15% will apply automatically.

Make sure to remember that dandelions are an important first food for bees. These struggling creatures need all the access to clean and hearty dandelion they can get! Leave some in your yard for the bees.

Note- those with sensitivities or allergies to plants in the Asteraceae family may have problems with dandelion.