Posted by TriLight Health on Sep 20th 2019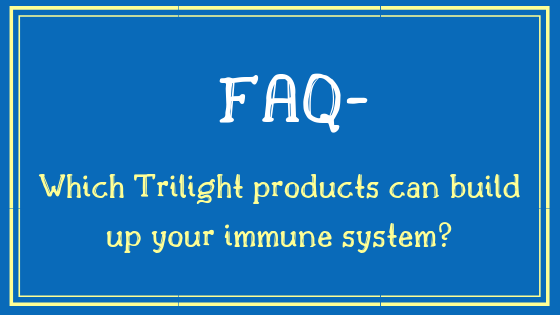 Q- Which TriLight products can build up your immune system?
A- We have quite a few products that have a focus on the immune system. You can find them listed here.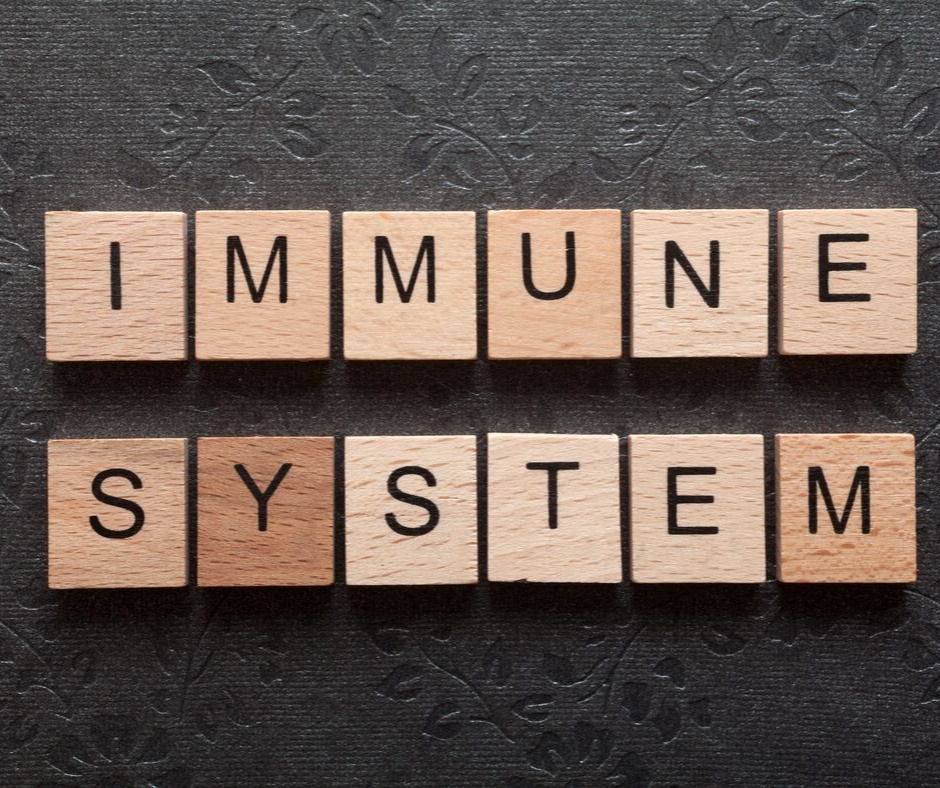 BactaMune-
Combines organic medicinal anti-microbial herbs like Oregon Grape and Thyme that support healthy immune function during the cold / flu season.
"I used BactaMune whenever anyone in my house starts to get sick. It cuts the sickness time down dramatically! I also give it to everyone else so they don't get sick" - Hope
Echinacea and Thyme with Elderberries-
is a long-time best-seller. It's a favorite as a preventative and a first line of defense when sickness does occur.

"It tastes great and works fast! "I LOVE this stuff! If I feel the least bit sick, I take the recommended dosage and within an hour I feel better! NO JOKING! Wonderful, Wonderful, Wonderful!" - Lindsey Family



Immune System Builder Wellness Kit
combines three of our top immune system support formulas in one discounted kit. These products work synergistically together to build a strong immune system and strengthen the body.
"I got this kit because I was sick and tired of all the sickness this winter. With these three products, I can knock out a cold very fast! Love them!" - Cara



NR Glow
is our immune building formula that also includes herbs which have been traditionally used to help cleanse the lymphatic system. Customers use it as a daily tonic and during times of short-term illness.
"We take this a lot during cold and flu season or when we feel something coming on. It works! We are kicking illness a lot faster and even avoided things that we have been exposed to!" - Daphne



Propolis
is our one-of-a-kind formula created from bee propolis. Customers have found dozens of uses from immune building to cold sore & wart relief. It can be used topically or taken internally and customers have shared incredible reviews and results with us throughout the years.
"I love this for sore throats. The first time I tried it, I felt a sore throat coming on during the day. So I used 6 drops of Propolis in the back of my throat before bed, along with some Triple Echinacea & Goldenseal. By the next morning, I was totally fine! My husband also felt the symptoms, didn't take anything, and had a raging sore throat the next day. This is now my go-to for sore throats. And it tastes like honey!" - April
Triple Echinacea and Goldenseal-
is full of immune building herbs as well as herbs traditionally used to fight infection. It's been referred to as "the big guns" for fighting infection. This is one many customers are never without!
"It's a powerhouse! I take it before bed or first thing in the morning when I feel sickness coming on, and the majority of the time I'm totally fine the next morning. Or if I still get sick, the symptoms are greatly reduced. Several times I've taken this when feeling illness creep on while my hubby also felt symptoms but took nothing. Every time, I either avoided the sickness while he didn't or my illness was very mild compared to his." - April
Viramune-
contains herbs best known for blood purifying and immune building. It's the first line of defense at any sign of illness for many of our customers. It is also a favorite for chronic respiratory conditions, swollen lymph nodes, and more.
"We love this product! When I first see signs of an illness - we go for the Viramune. It has worked really well in shortening the duration of an illness! Highly recommended!" - Melissa



These remedies are available for as little as $12.95 and come backed by our hassle-free & easy money-back guarantee. If something doesn't work for you, we'll refund you or help you find a product that does. Make sure you're not without this cold/flu season and stock up today.