Posted by TriLight Health on Jan 30th 2019
Comfrey, Symphytum officinale, is an excellent herb to know about this time of year. It's one of the top First Aid herbs and has been used for thousands of years. Comfrey is only suggested for topical use, however. Internal use of Comfrey has had some debate and may have a connection to liver damage and cancer. In fact, in 2001 the FDA placed a ban on all products listing Comfrey for internal use. It is used topically in salves, balms, washes, creams, and other ointments.
Traditional Herbalism Uses for Comfrey
Pain
Rashes
Poison Ivy
Bruises
Cuts
Wounds
Comfrey As a Fertilizer?
Many gardeners absolutely love Comfrey for its benefit as fertilizer in the garden. It helps to mine nutrients from the soil. Farmers will mix it into the compost to help boost nitrogen, mix it into planting material or mulch or plant it alongside other plants to boost nutrients. Comfrey is easy to grow and grows quite rapidly. It's a sterile plant which means it can only be grown by root division. Once you get it growing it is easy to maintain. The leaves are covered in hairs and it's best to wear gloves which picking comfrey. It can be harvested a few times of year, however, and is quite easy to maintain and adds benefit to the home garden.
Comfrey and TriLight Health
We use comfrey in our Soothing Salve. This is our popular topical salve that's all-purpose for cuts, rashes, skin irritation, and more. It's a must-have for the summertime and in any first aid kit.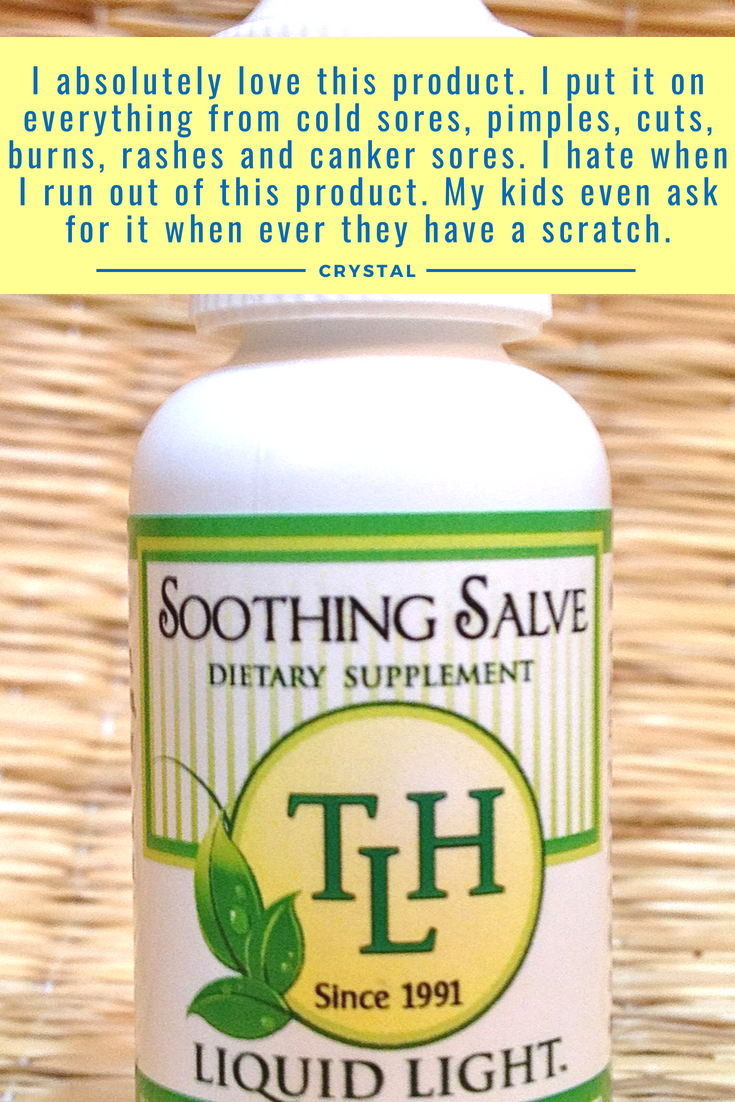 Here's What Our Customers Have to Say About Soothing Salve:
"Not only does this stuff work well in soothing cuts, scrapes, and rashes, but it also smells wonderful! My kids ask for it every time they need a bandaid." Rebecca
"Burned a finger cooking; put this on and though at first things stung more, soon my finger was almost completely normal (...except for the smooth skin I wouldn't remember I had burned it)." MommyMe
"We LOVE Soothing Salve! It really does soothe; we use it on all cuts, scratches, burns, cold sores, rashes, bites, etc. The kids request it for any injury. Definitely a must-have!" mrt
"I love this product! I have used various natural and herbal salves over the years and none have worked as well as this one. From little scratches to one very deep carpet burn this really speeds healing & soothes the pain." Erin
You can get your own bottle of Soothing Salve for only $8.95. It's a small, TSA-approved size bottle you can easily toss into your diaper bag or purse. This is a product our customers are never without!