Posted by TriLight Health on Jun 6th 2019
Three Amazing Formulas- One Common Goal
Almost 30 years ago we started creating our fast acting, great tasting formulas. Little did we know how much the world would change in this time. Life in 2019 for most people involves feeling stretched too thin. It's an era of full calendars, buzzing cell phones, and busy lives. More than ever people are stressed, fatigued, and overwhelmed.
"Take your vitamins" is advice we know we should listen to for ourselves and our children. Especially these days but knowing what to take and who to trust is hard. We've all seen overpriced vitamins on the shelves and wondered if they were any good. Everyone has heard of synthetic vitamins and minerals, a lack of regulation on the supplement industry, and side effects associated with synthetic vitamins. Today more than ever our Mineral Formulas are an essential addition to your home.
We offer three unique mineral formulas for every- body to get what it needs.
Tri-Iron is our pregnancy-friendly iron supplement. It contains herbs that help build healthy iron levels in the blood and has been used for over twenty years. This particular formula has become popular with pregnant women and those who struggle with anemia.
Original Herbal Minerals is the best prenatal, nursing, and kid-friendly mineral formula out there. It's delicious, full of all the vitamins and minerals you need, and contains calcium and magnesium among other needed nutrients.
Blue Green Minerals has been called "liquid calcium" and is our most potent mineral formula. This is an especially popular product among busy moms, parents with kids in school, and those with food allergies and sensitivities.
Our mineral formulas are:
Herb-based. We use only the highest quality herbs and our liquid light process.
Bioavailable. Our glycerine-based formulas are easier to digest than even the best food-based vitamins and minerals.
Easy to take. Take a couple of doses during the day or mix with water and sip throughout the day.
For the whole family. Our minerals can be used as a prenatal, by toddlers, the elderly, and everyone in between.
Kid-friendly. We hear every day about how much kids love taking their vitamins!
Delicious. Seriously, if you haven't tried them yet- you'll be amazed at the flavor. No need to choke these down!
Whole vitamins. Synthetic vitamins are isolated vitamins and don't work in harmony with the body. Herbs work synergistically to provide co-factors and transporters.
Chemical free. Many synthetic vitamins and even food-based vitamins contain chemicals which can have detrimental side effects and allergic reactions.
Based on historical usage. Herbs have been used for centuries to provide vitamins, minerals, and nutrients. Here at TriLight, we would rather focus on something tried-and-true than the next new fad.
Great for any diet. Our formulas never contain- Alcohol, Sugar, Soy, Salt, Starch, Yeast, Wheat, Gluten, Corn, Milk, Egg or Preservatives. They are vegan, kosher, free of the top allergens, and excellent to provide nourishment for any dietary preferences.
---
Here is what customers have had to say -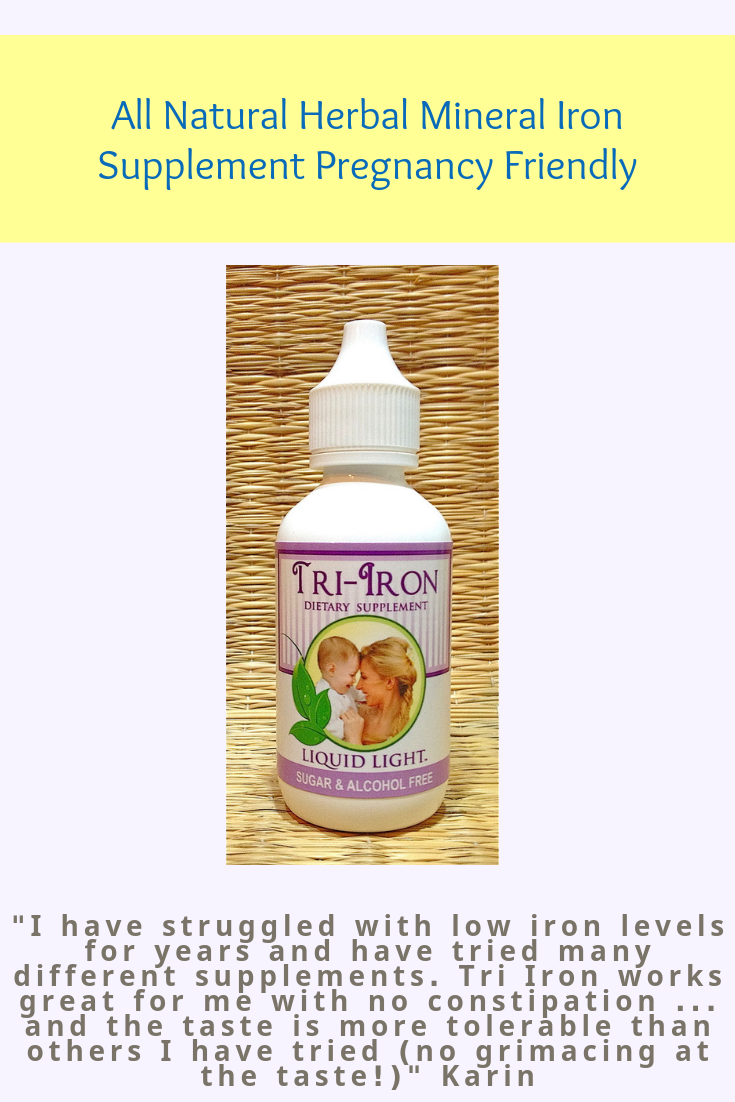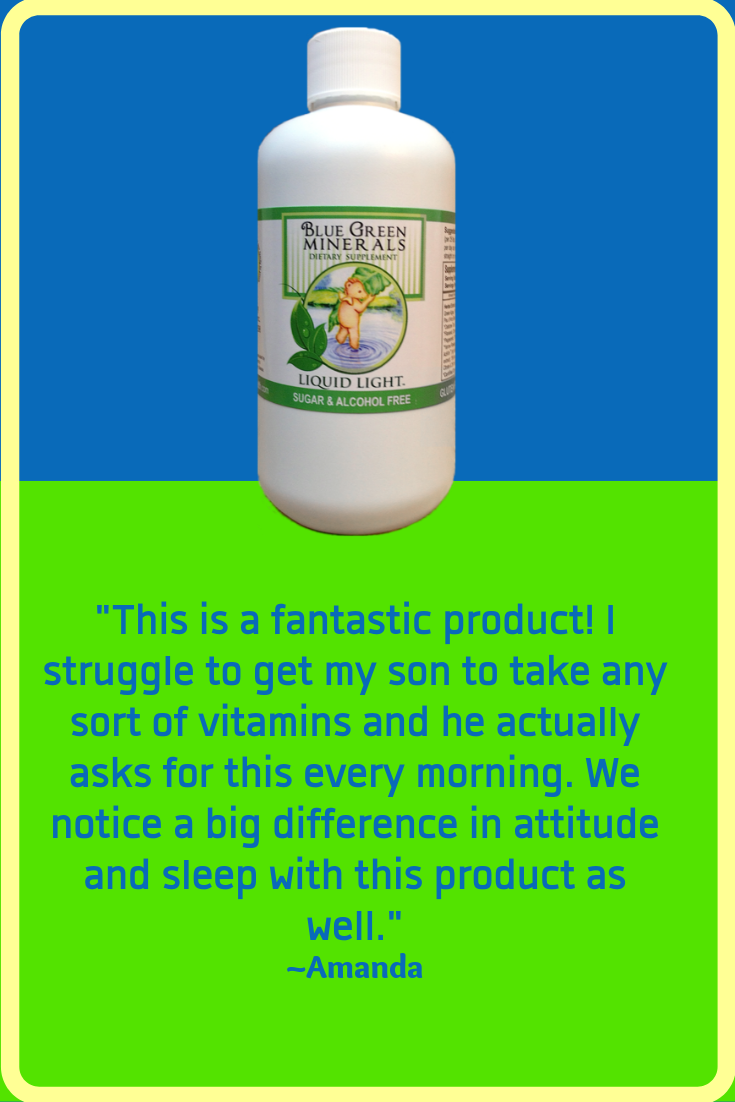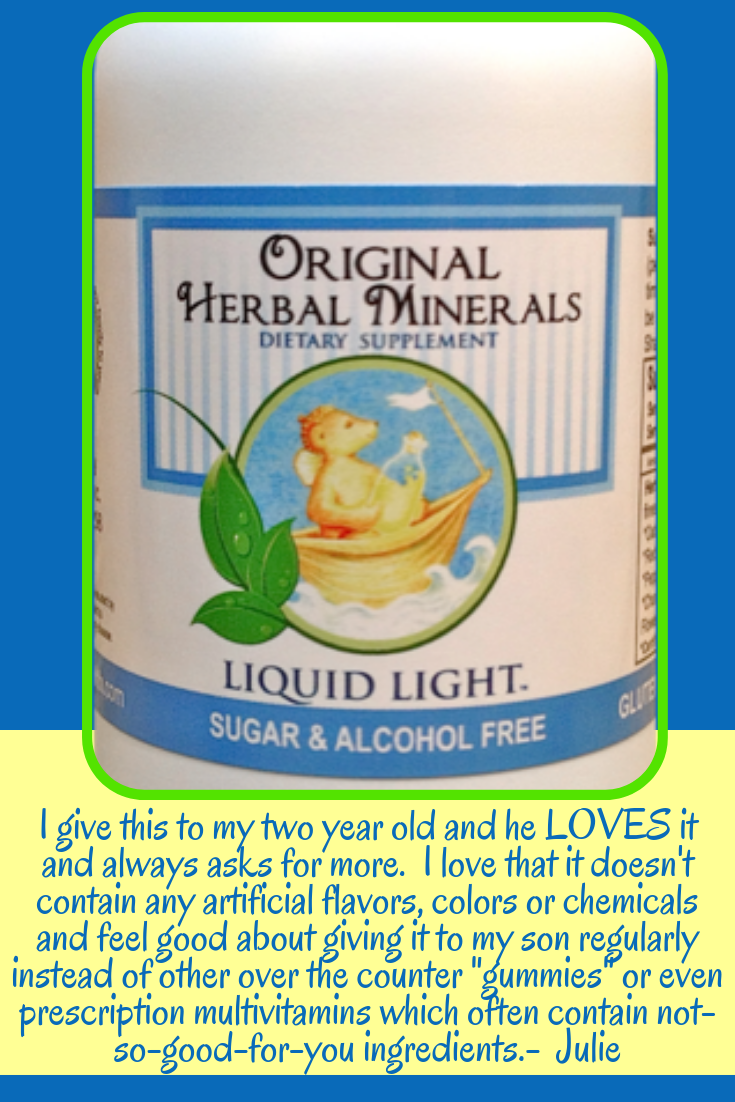 Try these mineral formulas risk-free & 25% off
We want to make sure you have the nutrients you need to be at your best this summer. TriLight wants you to summer without fatigue and with plenty of nourishment. That's why our Mineral Formulas are our Special of the Month. This month only we've marked them down by 25%- all three formulas, all sizes. No coupon code needed.
To order, add any (or all) of our mineral formulas to your cart and the 25% off discount will automatically apply.
Want to get an even bigger discount? Don't forget about our volume discounts (5% over $100 and 10% over $200). Stock up on enough for the whole year for a deep discount. You'll save loads of money and you won't run out of your favorite minerals!
Best of all, this offer is 100% Risk-Free. If our mineral formulas don't work for you, you're backed by our Worry-Free Guarantee. All you need to do is make a return within 30-days for a full refund or select a product that will work for you. If you are not completely satisfied, neither are we!
Hurry- you only have until the end of June to take advantage of this amazing markdown before we raise these formulas back up to full price!