Posted by TriLight Health on Sep 2nd 2022
Today we're talking about cleavers. No, not the knife found in your kitchen! Cleavers is also the name of a climbing plant. Odds are high you have seen this plant growing near you. It may even be in your yard and you've written it off as a weed. Hopefully after today, you'll have a new appreciation for cleavers. Herbalists mostly use this plant in tinctures. The entire plant is edible with proper harvesting and preparation. It can be cooked up like spinach and is often added to soups and stews. Cleavers seeds are used as a coffee substitute as it roasts up quite nicely and has a similar taste. The root has been used as a red dye throughout history.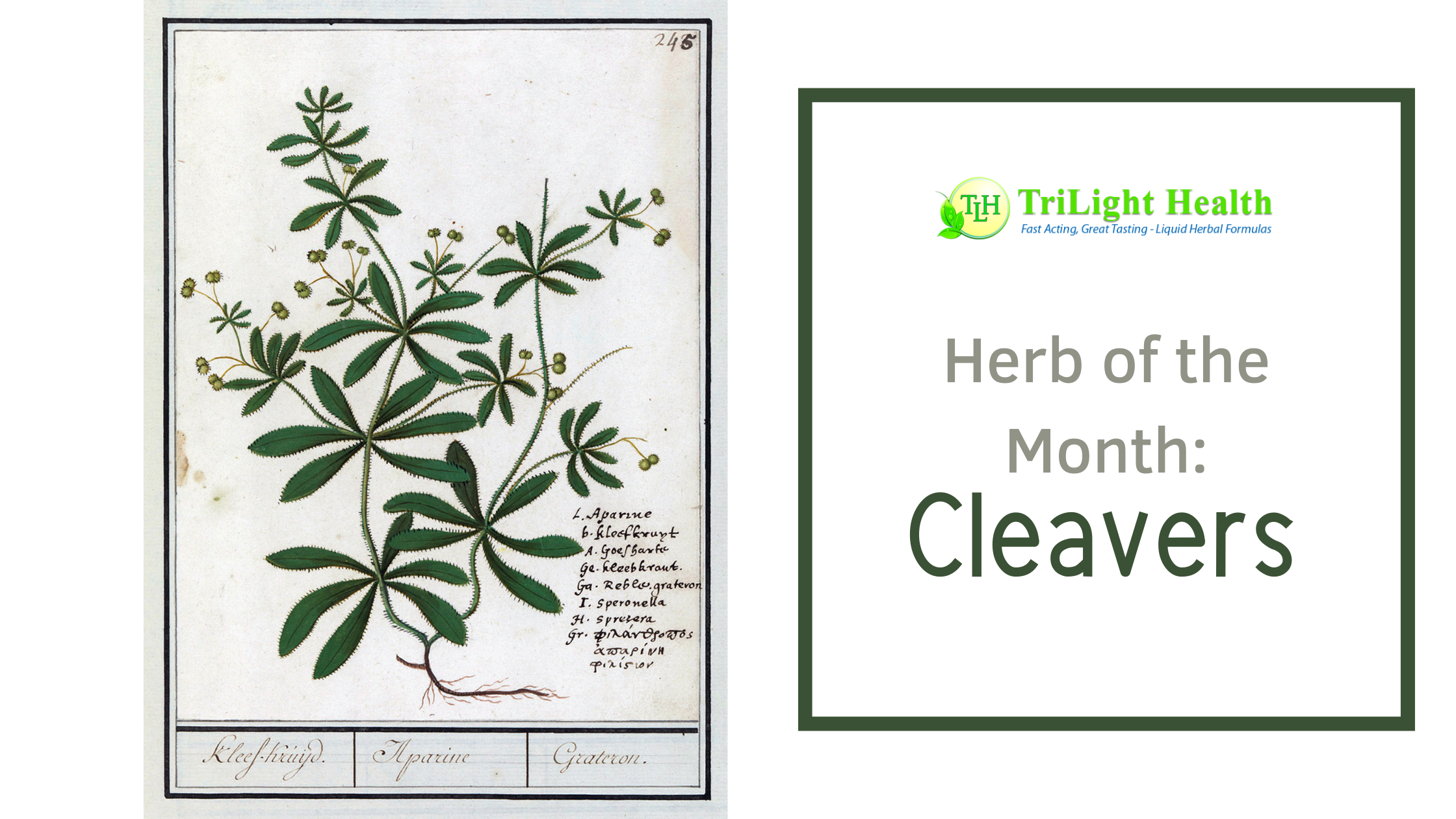 Traditional Herbal Uses of Cleavers
Galium aparine

Lymphatic Congestion

Kidney Support

Burning Urination

Gonorrhea

Eczema

Psoriasis

Fever

Rashes and Burns

Measles

More
TriLight Health and Cleavers
We use Cleavers in:
UriCare Our easy to take, fast acting herbal UTI support and bladder support formula. Customers have also used it in cases of kidney infection, jaundice, kidney stones, and other similar conditions. It is an extremely gentle formula that also tastes good- no more chugging down cranberry juice!
CirculaTone is our pregnancy-friendly, midwife designed circulation support formula. It is most popular among those dealing with varicose veins. Customers also report it has been helpful for boosting memory, edema, Raynaud's and leg cramps.
Cleavers formulas are 10% off all September 2022- no coupon code needed.
---