Posted by TriLight Health on Jul 7th 2021
Constipation is perhaps one of the least talked about health issues. Yet it impacts millions of people and is a common pregnancy side-effect. While it may be uncomfortable to talk about, it is important to acknowledge. If you suffer from constipation don't be afraid to talk to your doctor about it. We offer an herbal constipation support blend called Move E-Z. Today we'll share a bit more about this formula with you.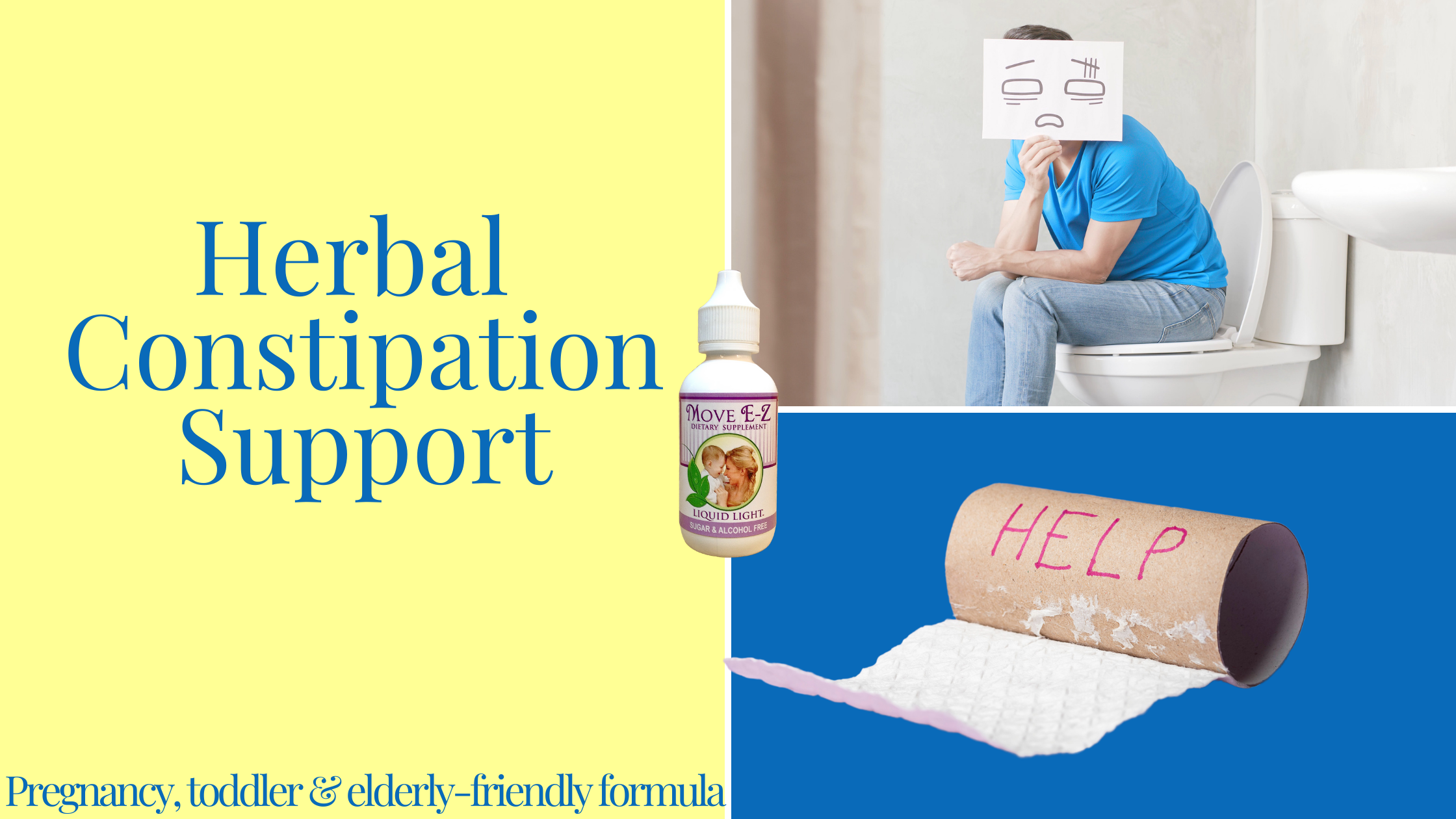 Herbal Constipation Support
Move E-Z has found a particular niche among pregnant women. It was formulated by herbalist and midwife Shonda Parker. Customers sometimes think that because it is in our pregnancy-friendly category only pregnant folks can use it. This is not the case. The formulas in this category are made with herbs that have been traditionally known to be ok for use during pregnancy. In the case of Move E-Z, there are other herbs which are used for constipation that pregnant women should not use. Instead of having multiple constipation formulas, we chose to offer one that can be used by pregnant and non-pregnant people.

Make sure to read the suggested uses on our website before using this product.
Move E-Z is in a base of Kosher Vegetable Glycerine and Reverse Osmosis Water and it contains:
Organic Dandelion, Organic Yellow Dock, Organic Ginger and Organic Dark Plum.
Dandelion has a wide range of uses. Some of them include- liver support, mild detoxification, blood cleanser, diuretic, and digestion support. It's also rich in vitamins A and B as well as in iron.
Yellow Dock is also a common liver support herb. It's also commonly used for intestinal support among many other uses. This herb is also a good source of iron and many other vitamins and minerals.
Ginger is likely one you're familiar with. It is often included in digestion products and has a wide range of herbal uses for the digestive system. Plus it tastes delicious combined with the other herbs in this formula!
Dark Plum is often used in Traditional Chinese Medicine (TCM). It not only helps make this formula taste delightful but has traditionally been used for large intestine support in TCM.
Rebecca says- "This stuff works so well. We've been dealing with constipation issues for one of our family members for a while. I give him the recommended dosage of this and he gets "unstuck" a few hours later. Great stuff!"
Move E-Z is available for $14.95.
---
Learn More: