Posted by TriLight Health on Feb 7th 2020
Herbal multi-vitamin and herbal mineral formulas are unlike any other vitamin or mineral formula you can buy. Because herbs are food, our bodies absorb and use the vitamins and minerals much more readily than with synthetic vitamins. In fact, did you know that many synthetic vitamins aren't even absorbed at all by our bodies? We end up passing them when we go to the bathroom without ever absorbing any of them at all.
It doesn't make any sense to throw away money like this on vitamins and minerals that our body isn't even using anyway. Our herbal mineral formulas are different. The body can absorb and use the benefits of these formulas easily. By putting them into a liquid form, it becomes even easier for the body to access the nutrients it needs. Children, the elderly, those with health issues, those who are pregnant, and folks with weak digestion all especially love these formulas. They're able to get vitamins and minerals without taxing the digestive system or confusing the body with synthetics.
Our Liquid Light Process ensures we create a consistent, fast-acting, and bio-available product every time. By using kosher vegetable glycerine and careful combinations of herbs, we focus on making a product that not only works well but tastes fantastic. These mineral and mutli vitamin formulas have been described by countless customers as "a treat" to take. Children ask for them and readily take their vitamins- no artificial food coloring, sugar, or character-shaped vitamin needed.
Simple to take by either dosing straight or adding to a glass of water to sip, we make it easy so you can get back to your busy life. You'll feel good knowing that your body is getting what it needs to work at its very best. We've been making these formulas for over 20 years without ever compromising quality or ingredients.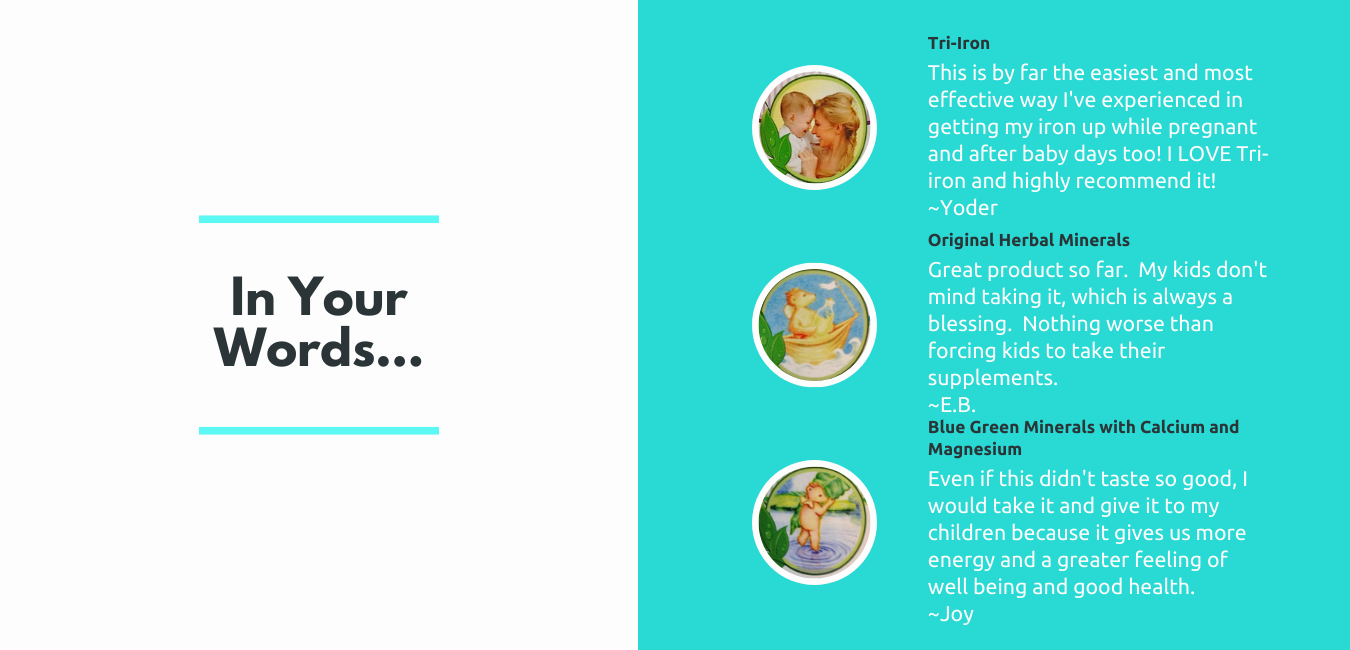 We're giving you 15% off these formulas all February 2020 long. Don't forget, everything is also backed by a Worry free, money-back guarantee. No coupon code needed. Add any of these three formulas (or all three- many of our customers like to rotate the multi-vitamin and have the iron on-hand for when they need a boost) to your cart and the discount will apply automatically. Plus, the volume discount applies for all 32 oz bottles! Order yours today to get these incredible benefits for yourself.
Learn more All About Herbal Vitamin & Mineral Formulas