Posted by TriLight Health on Mar 20th 2021
Today is the first day of Spring in the Northern Hemisphere. While parts of the U.S. will be digging out from snow for months to come, other areas are in full Spring mode. This is the time of year for gardening, baby animals, nature walks, blossoming flowers, and sunshine. It's also the time of year for allergies, colds, and the end of flu season. Today we're here to share with you our Springtime must haves. These are some of our best sellers this time of year and formulas our customers love to have on hand for whatever comes their way in Spring.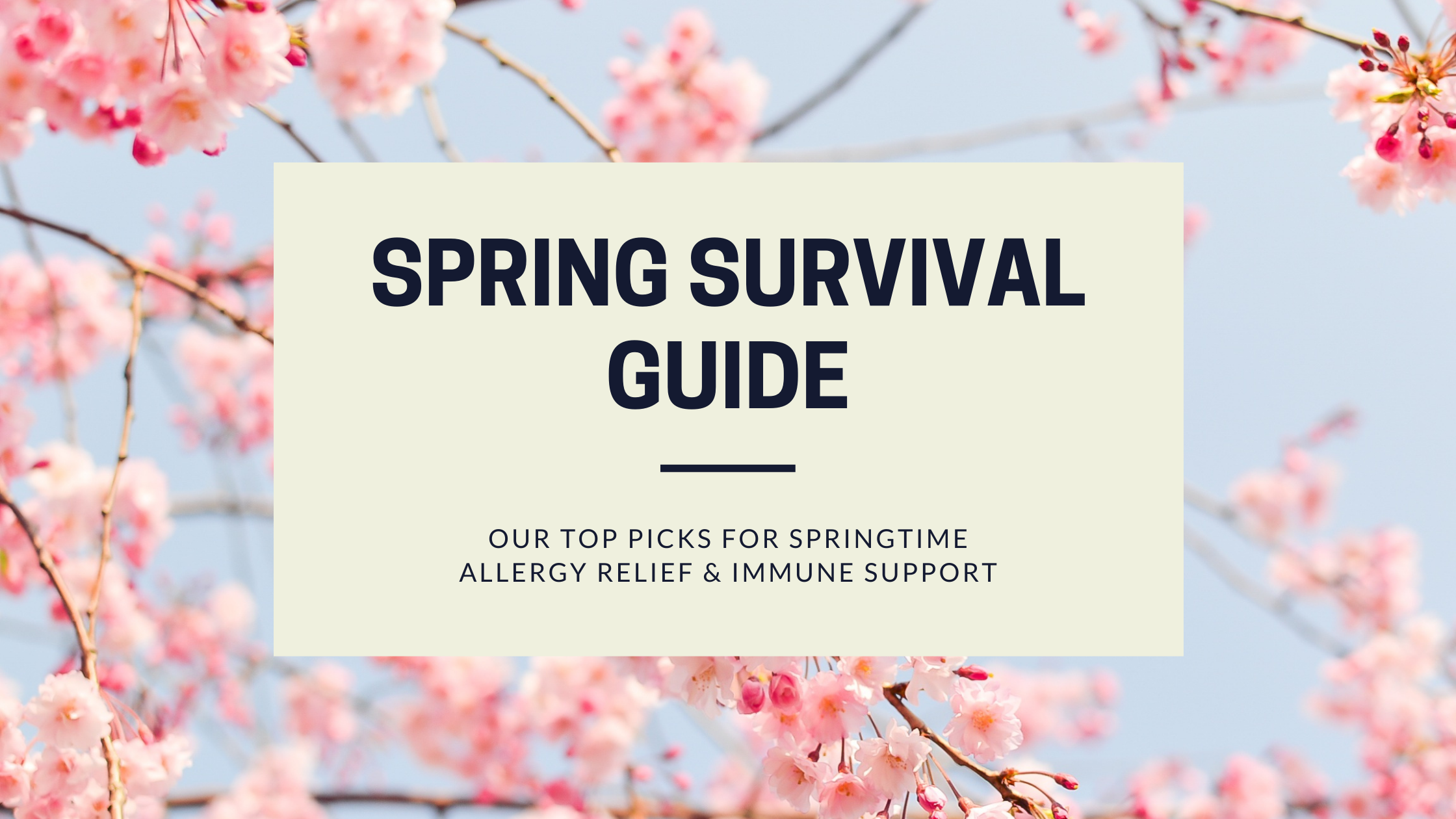 Blue Green Minerals with Calcium and Magnesium - This multivitamin formula is great for year-round support. It's been called "liquid calcium" and is full of vitamins, minerals, and nutrients. It's an excellent way to get needed minerals into bodies that may be depleted from less-than-ideal eating habits in the wintertime. With added magnesium, this formula is especially popular among those who struggle with constipation, low energy, and muscle problems.

Original Herbal Minerals - A favorite among pregnant & nursing mamas and moms of toddlers. It's an easily digestible form of vitamins and minerals for the whole family. Plus, like all our formulas, it tastes great so there's no fighting with kids to take their vitamins. Unlike most kids vitamins on the market, it is sugar-free so there's no concerns of kids getting unnecessary extra sugar.
Both of our mineral formulas are also great for building a strong immune system!
ALRG- An allergy formula unlike anything else on the market. It was formulated by a Traditional Chinese Medicine doctor and has been used for decades. This formula can be used daily and begun one month in advance of when your allergies typically start. We've heard from multiple customers who were able to go off, or decrease, prescription allergy medication with this formula. You can find it alongside Sinus Minus and Viramune in the Allergy Support Wellness Kit. These three products work together to help get to the root of allergy symptoms and are bundled in a money-saving 3 pack.
Sinus Minus - Our sinusitis & nasal congestion formula. This formula is full of herbs that help to dry out the sinuses and expel mucous. Customers love it for allergy relief, cold & flu relief, and sinus infections- all of which are so common in the Springtime. It's also been used by customers with asthma over the years. Customers report not having to go on antibiotics when starting on Sinus Minus in time as well as relief from chronic headaches.
Soothing Salve - This is perhaps our #1 must-have formula according to Moms. This salve is excellent for topical use on cuts, sores, rashes & more. It is full of healing herbs and essential oils and it smells delightful! Plus it works fast- we often hear from customers who only had to apply it once compared to multiple times with other products. Some customers even report acne and rashes disappearing within moments. The bottle is tiny, only a drop is needed, so it is easy to toss into a purse, backpack, or diaper bag. A must have as the family starts playing outdoors more often this Spring.
Tummy Plus - Stomach issues can strike at anytime. Be prepared with this gentle and effective formula. It tastes yummy and can be given straight or in warm water as a soothing tea. This traditional Cherokee formula was passed on to us by Medicine Bear, the son of a Cherokee Medicine man. Everyone from toddler to grandparent can use this safe formula for a variety of stomach discomfort and ailments.
Morning Soothe - Springtime means babies! While humans have babies year-round, we tend to get pregnant more often in the winter which means Springtime morning sickness (or all day sickness!). Morning Soothe is one of our most popular pregnancy support formulas. It can be used every two hours for support for the mom-to-be. This is a great gift for an expecting Mama in your life.

Hopefully you've gotten some ideas of good formulas to have on hand for Springtime. Please let us know what other questions you have. And make sure to check with your healthcare provider before making any changes to your supplements or healthcare routine. We know this year is unique in concerns about health. Don't forget about our wide assortment of Immune Building formulas for immune support this spring- and all year.