Posted by TriLight Health on May 25th 2022
Earaches are a normal part of childhood for most kids. The pain can keep kids (and adults) awake at night. It is not known why children get so many earaches or ear infections. One theory is it's due to the rapid growth of children's Eustachian tubes. Another theory is they are part of a developing immune system. Whatever the cause, earaches are not fun no matter your age!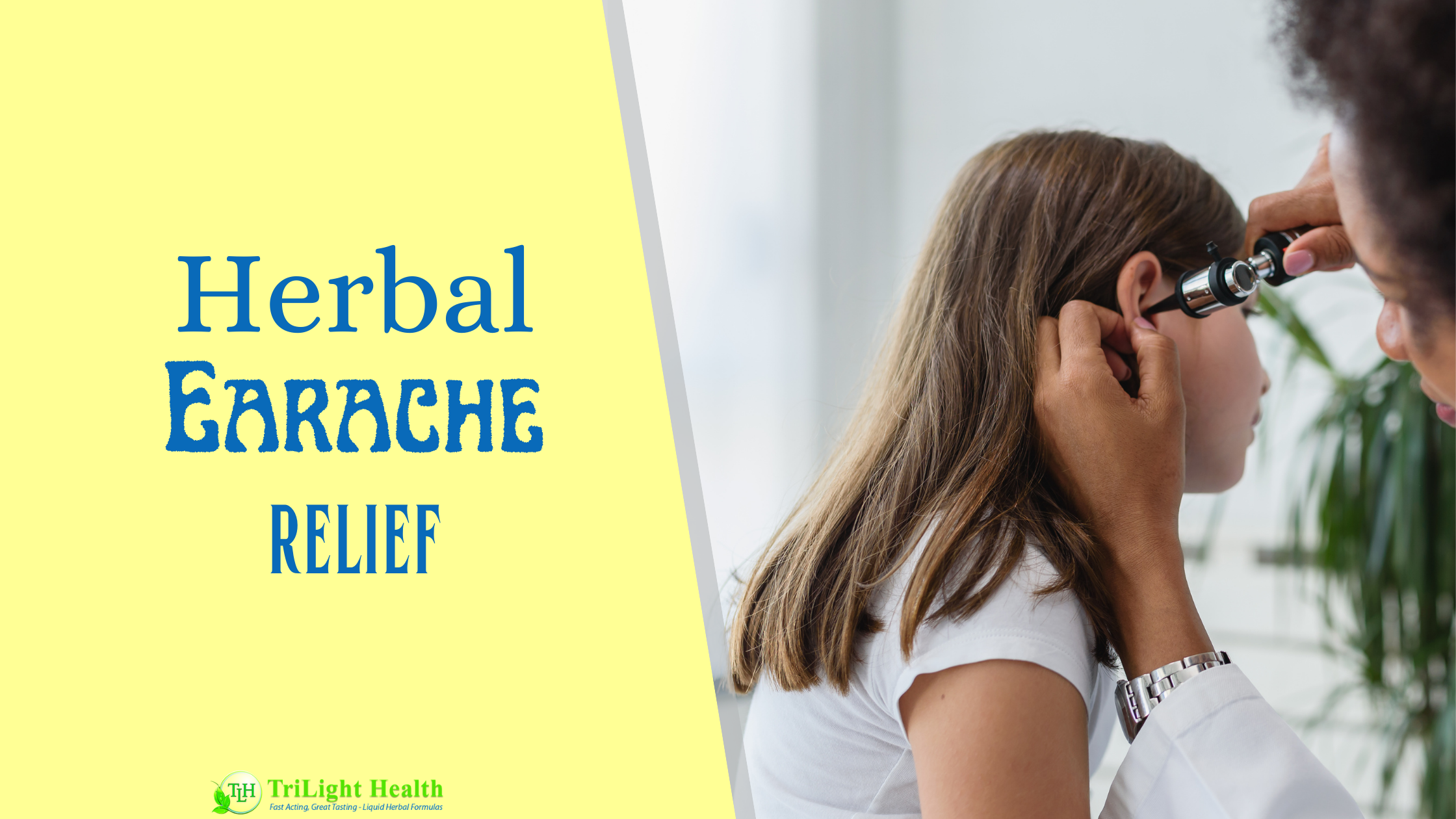 Herbal Earache Relief
Our Hear No Evil formula has been used by families for almost 30 years. It is considered a "Mommy Must Have" in the TriLight community. This formula works fast while also being incredibly gentle. We've combined the finest extracts of *Mullein, *Skullcap, *Rosemary, *Black Cohosh, Blue Cohosh, *Goldenseal Root, *Blue Vervain and *Yarrow combined with essential oils of Tea Tree, Garlic and *Peppermint- In a base of Kosher Vegetable Glycerine and Reverse Osmosis Water.
Unlike our other formulas, this is a topical only formula. Please do not ingest. While this formula does have a bit of a smell, it's tolerable. Parents (and kids) are more than willing to put up with the smell for find relief! Many find the smell pleasant.
How YOU Use Hear No Evil
Here are some of the ways our customers have shared using this formula-
Tinnitus

Travel-related ear problems

Ear infection

Ear pain

Clogged ears

Sinus infection

Alongside Lympha Rub when sick

"A friend referred me to this product when nothing else seemed to work...used it once and my ear unclogged the next morning." ~Ashu

"I warm the bottle up with a hair dryer briefly then put the drops in and cover with a cotton ball." Brandy

Even my chiropractor has approved this to use on my children's young ears. We have avoided all anti-biotics since we found this." R. Skeate

"We rub it behind the ears at night, since my son doesn't like the feeling in his ears." ~ Rochelle

"Using it just once a day at bedtime has cleared up multiple earaches in 2 evenings in our house." ~Sharlin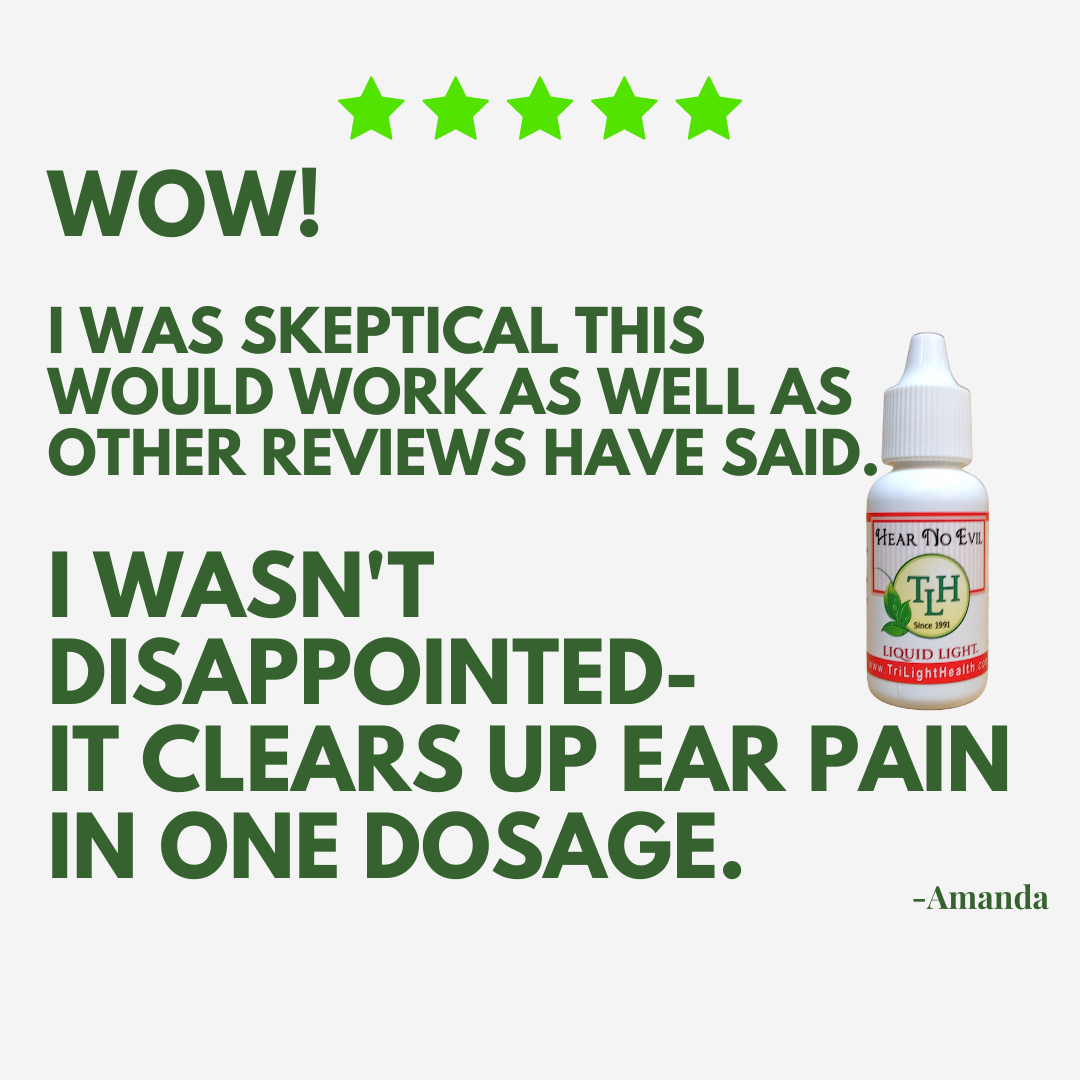 Hear No Evil is on sale all of May 2022 for 10% off along with our other Goldenseal formulas. No coupon code needed- add it to your cart and the discount will apply automatically. Only $9.95 for our 2oz, TSA approved bottle. It is backed by our Worry Free Guarantee and consistently a best seller. Or try our EarAche Relief Wellness Kit on sale for only $32.95. It contains Hear No Evil, Lympha Rub, and Scout Out in one bundle to work synergistically to provide relief from ear infection and pain.
*Ingredients are Certified Organic.