Posted by TriLight Health on Dec 5th 2019
Holiday travel season is upon us. No matter how careful we are, this is the time of year where we often end up sick. Germs spread rampant on airplanes, trains, and buses. Everyone spending time cozy together as a family not only results in sharing stories but sharing illness. Nobody wants to have their holiday ruined by sickness. Nobody wants half the family out because they're sick. Herbs are excellent to help boost and support a healthy immune system. When sickness does strike herbs may help get you back to enjoying the holiday festivities sooner.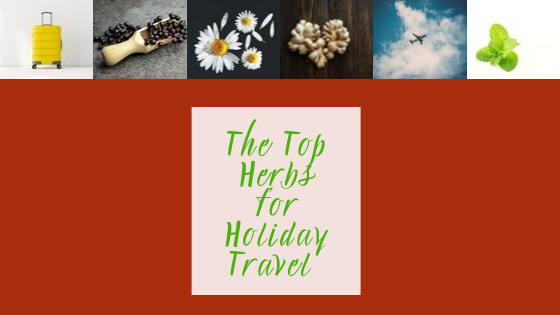 The Top Herbs for Holiday Travel
Herbs are excellent to have on hand during the holiday travel season. Packed in your travel kit you'll be prepared for anything that comes your way. We use all of these in various products. Many of these herbs are found in multiple products and work synergistically together. Don't forget our 2oz bottles are TSA carry-on approved and are the perfect amount for a short trip. Or have an 8oz bottle sent to Grandma's ahead of time so you'll have it when you arrive.
A lot of our customers like to make sure they're using one of our herbal mutlivitamins during travel as well. These can help fill in some of the nutritional gaps from less-than-healthy travel food. They also contain herbs traditionally known to support a healthy immune system. Several of the herbs listed above are found in our multivitamin formulas as well. Plus customers report they have an increase in energy when taking our herbal multivitamins which is always helpful during the busy holiday travel season. They taste great too so no fighting with kids to take their vitamins- the whole family will be amazed.
If you need help figuring out the best products to bring on your trip, please let us know. We're always more than willing to help you navigate all of our product options. Don't forget we offer a 30-day worry free money back guarantee as well.
Some of our most popular products this time of year are-