Posted by TriLight Health on Dec 2nd 2021
Insomnia is something almost everyone will experience at one time or another. This time of year it is often more prevalent. Holiday travel means sleeping in an unusual bed. Holiday events and guests mean a disruption to our routine- which can have a huge impact on sleep. The longer, darker days can disrupt our normal rhythms. Plus the holidays can be stressful! Fortunately herbs may help you through periods of short-term insomnia.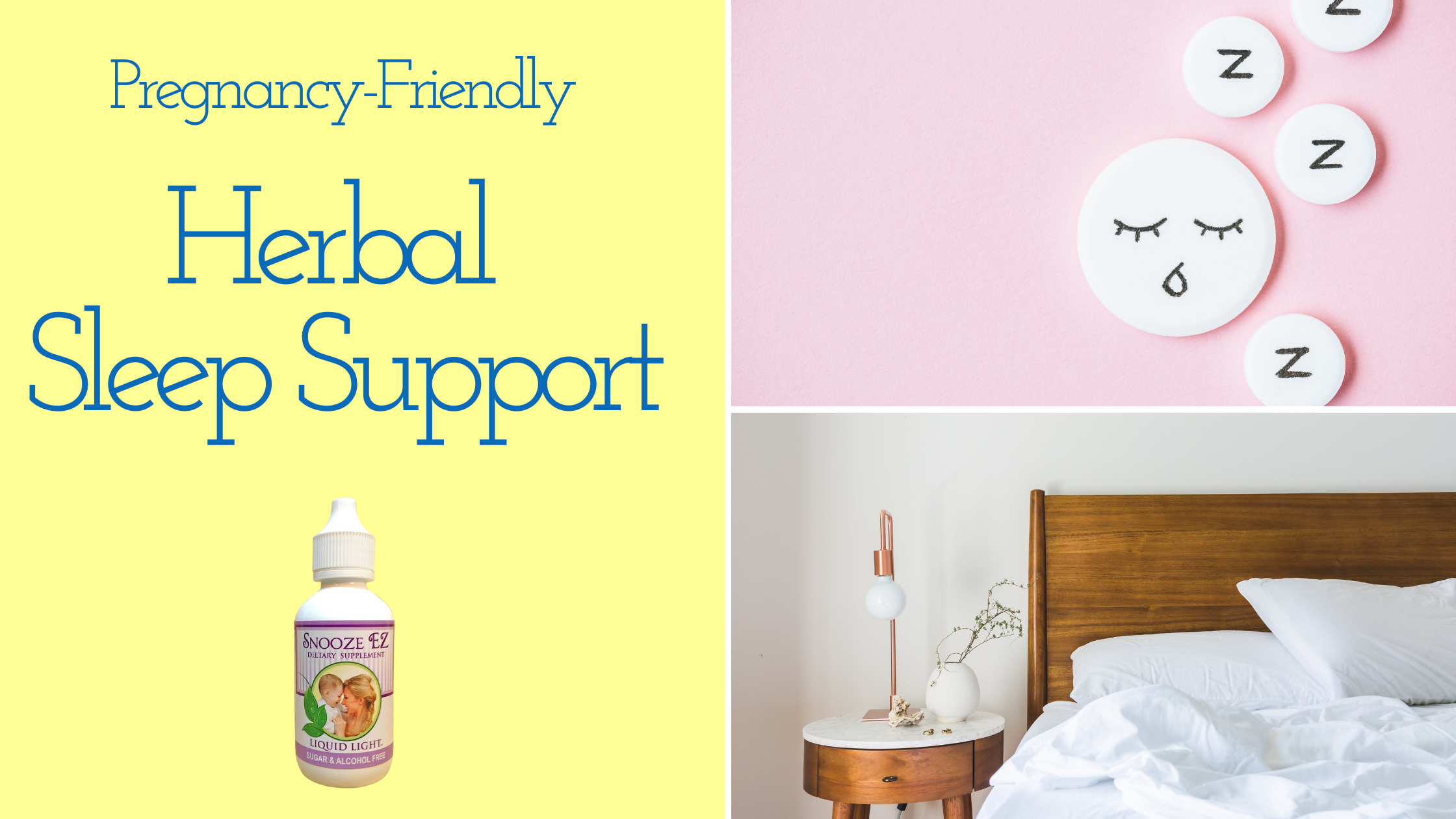 Herbal Sleep Support
Snooze EZ was created specifically for sleep-related issues like insomnia. It has found a special niche with menopausal women who are struggling with sleep. As a pregnancy-friendly formula, women can use it to help with pregnancy-related insomnia too. Unlike other sleep formulas, our customers report no morning groggy feeling with Snooze EZ.
It contains- Organic Scullcap, Organic German Chamomile, Organic Passion Flower, Organic Valerian, Organic Oatstraw and Organic Linden Flower in a base of Kosher Vegetable Glycerine and Reverse Osmosis Water.
These are all herbs that have been traditionally used to aid in relaxation for centuries. Herbalists and indigenous healers around the world have documented use of these herbs. Many are also used for nervous system support and may be recommended during periods of stress.
These are all typically considered gentle herbs. However, you will notice our "how to use" section does say to consult with a health care practitioner before taking this. There can sometimes be underlying causes to insomnia. Some folks who have ragweed or hayfever allergies may not be able to tolerate this product as well.
You can take Snooze EZ on its own or mix it with warm water and sip like a tea. It's best taken about half an hour before bedtime.
Karen says- "I have had insomnia now for several years post-menopausal. There are nights that I can be awake for 2-4 hours. I don't like to take sleeping aids on a regular basis, but some times you just need to sleep! I have used several herbal aids over the years but I can say this one really works well! Within about 20 minutes or less, I must be asleep as I am hearing my alarm going off! Thanks TriLight for looking out for the young and the old! :)"
Michelle says- "1/2 tsp when having trouble settling down. no trouble waking up in am, no fog, no sleepwalking like prescription aids! what a lifesaver"
Snooze EZ is available from $14.95 and comes in a small bottle that is a TSA-approved size, perfect for travel.
---
Additional sleep support products-
Peace Treaty- ADD/ADHD alternative that our customers also love for periods of insomnia and restlessness, especially for children
B-Dry- Bedwetting and urinary incontinence support.