Posted by TriLight Health on Aug 29th 2022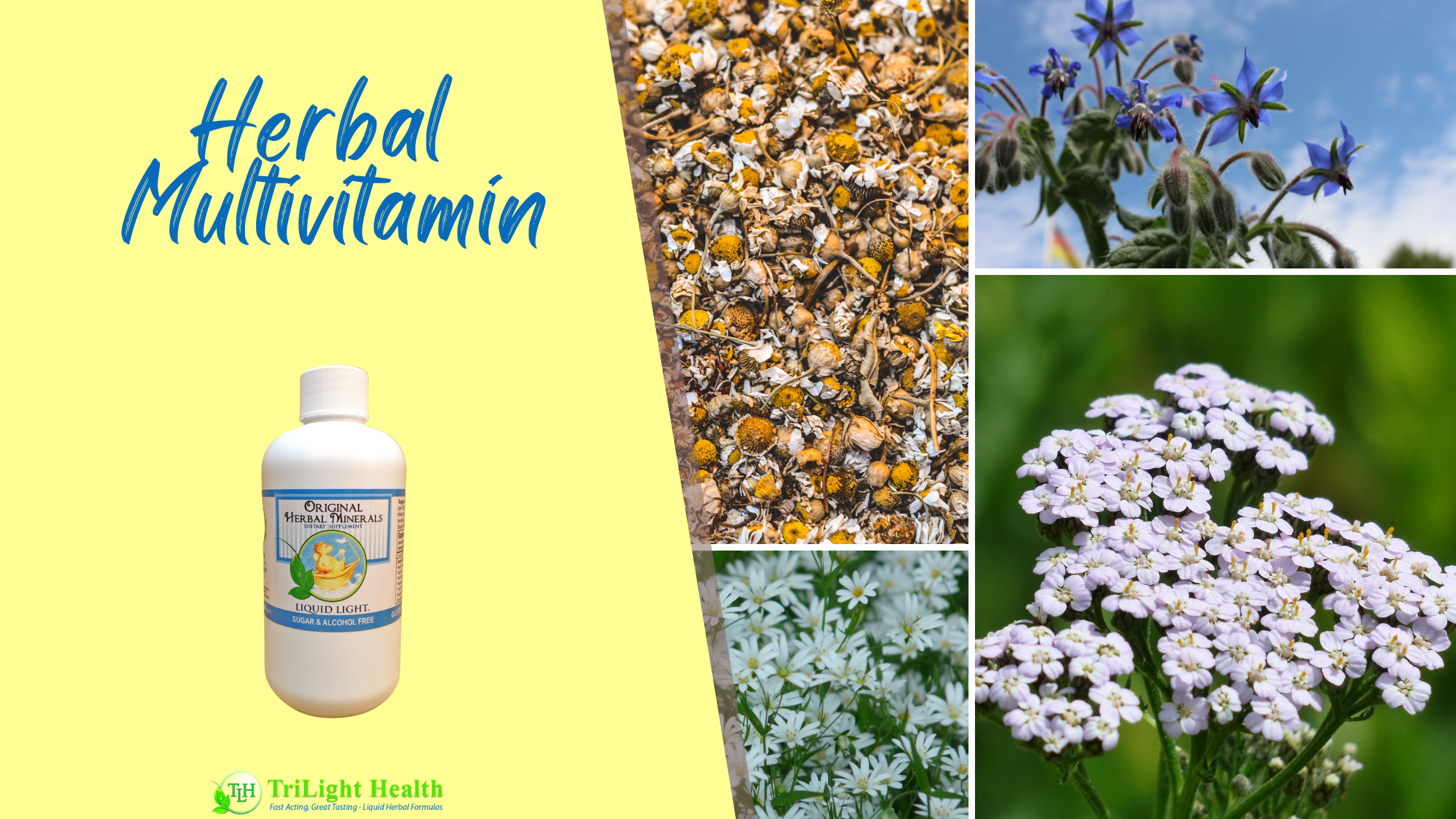 Our herbal multivitamins have always been bestsellers. As we approach four decades in business, we're hearing from parents who were raised on our formulas now using them with their own children. These herbal multivitamin/multimineral blends are some of our foundational products. Nothing else like them exists- that we know of!
Herbal Multivitamins
What makes Blue Green Minerals and Original Herbal Minerals so special? Why do generation after generation keep using these vitamins? Here are a few of the reasons our customers love these products-
Highly bioavailable nutrients
Easy to digest
Kid-friendly- they taste amazing!
Pregnancy and breastfeeding friendly (especially Original Herbal Minerals)
Full of naturally occurring vitamins and minerals from plant-based sources
Top 8 Allergen free, Vegan, Kosher, Gluten Free, and Paleo-friendly
Contain co-nutrients, amino acids, trace minerals, and dozens of vitamins
These can be taken straight as is in one or two doses during the day. Our customers also enjoy mixing them with warm water to drink as a tea, adding them to a water bottle to sip on all day, or mixing them in smoothies and other recipes. We've even heard of one mom who makes popsicles- yum!
In Your Words-
What's in them?
Blue Green Minerals contains-

*Blue Green Algae, *Rosehips, *Alfalfa Leaf, Pau d' Arco, *Shavegrass Herb, *Oatstraw, *Red Raspberry Leaf, *Flaxseed, *Chickweed, *Peppermint Leaf, *Chamomile Flowers, *Yarrow Flowers, Green Stevia, *Borage, *Dill Weed
Additional Ingredients: ActiVin (high potency grape seed extract), 500 mg Calcite Super and 250 mg Magnesium Citrate (based on 8oz bottle size) in a base of Kosher Vegetable Glycerine and Reverse Osmosis Water.
*Ingredients are Certified Organic.


Original Herbal Minerals
contains-

*Alfalfa, *Oatstraw, *Shavegrass, *Red Raspberry, *Peppermint, *Chamomile, *Yarrow, *Chickweed, *Borage and *Dill in a base of Kosher Vegetable Glycerine and Reverse Osmosis Water.
*Ingredients are Certified Organic.
Both formulas are

10% off August 2022

long- hurry, time is running out to grab these on sale!!